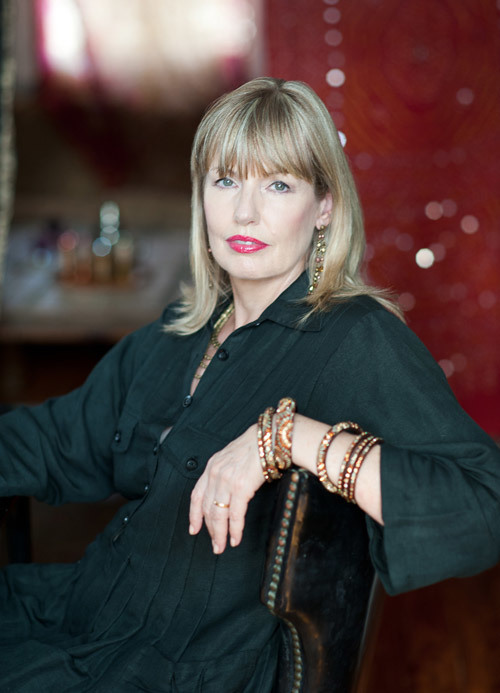 Lee Tulloch has written her way around the world, living and working in London, New York and Paris while contributing to international fashion magazines and writing several books. Her 'luxe nomad' lifestyle fits perfectly with her travel writing and she is the founder, with her photographer husband Tony Amos, of the online travel magazine Mr and Mrs Amos. Luckily for us, she was at home in Sydney just long enough to share a recent trip to beautiful Italy.
I never have a 'typical' week. Although I live in Sydney, my work as a travel writer and author takes me outside the country about two weeks out of five. When I'm home, I'm either writing up the trips for
Vogue Living, Fairfax Traveller
or the web magazine I publish with my husband, photographer Tony Amos,
Mr and Mrs Amos
. As Mrs Amos, one part of the travel writing/photographer duo, I'm lucky I get to travel with my husband most of the time. Well, I shouldn't say 'lucky'. We planned it that way!
In June and July, we spent five weeks in Europe, mostly in Italy. When we travel we are always working. Even though I get to stay in some really wonderful hotels, I'm rarely lounging by the pool. We have to shoot the hotel and destination, meet with hoteliers, research the history and culture of a place. Often, we only have two nights in a hotel before moving on to the next. In Italy, we worked this way from Sicily to Venice, without taking a break. This trip, I did get a couple of opportunities to dip in a pool, which you'll see below. These are all my photographs taken on my iPhone.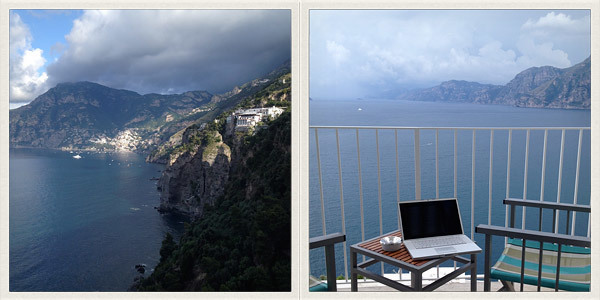 This is
Casa Angelina
, at Praiano, near Positano – the first time we'd actually been to the Amalfi Coast. The hotel is perched on a cliff, like most everything there – our room had views to Capri (and not a bad view of Positano from the terrace.) The hotel is mostly pristine white, with a collection of amusing Murano glass sculptures by Mexican artist
Sergio Bustamante
adding shots of colour.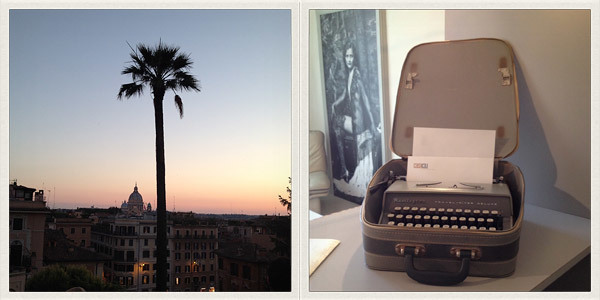 We took the fast train to Rome (excellent by the way), where we discovered a delightful new apartment hotel,
Casacau
, in a historic building close to the Trevi Fountain. (Alert - Tourist Central in summer.) Casacau is more like a home, with only five suites, each done out in a mixture of mid-century and modern furniture. Every apartment is individually striking – the one thing they have in common is a vintage typewriter in each room. This is apartment 4. Once we'd closed the heavy door behind us, it was complete tranquillity.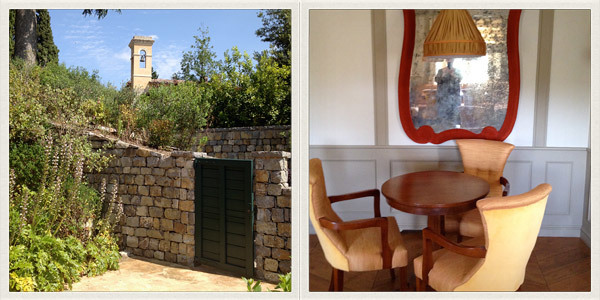 Next, we hired a snazzy Mercedes and Tony expertly drove it out of Rome (I don't drive) and along the white roads of Tuscany, where we stayed in a villa at the beautiful
Castiglion del Bosco
, a once-deserted village set on 4500 acres, much of it forest, which has been lovingly restored and developed by Massimo Ferragamo, the US Director of the famous fashion house. The property also has a winery that produces exceptional Brunello: stay in a multi-roomed villa in the middle of the vineyards if you have the wherewithal. I managed to sneak thirty minutes by the pool – hooray!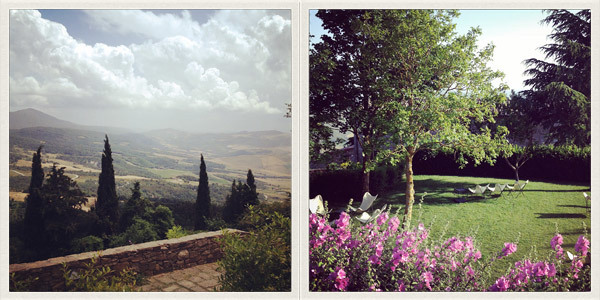 Catiglioncello di Trinoro is a village in the Val D'Orcia, my favourite part of Tuscany. American lawyer Michael Cioffi has been buying up houses and turning them into
rental villas and a charming small hotel
. A devotee of the arts, he has retrofitted the village's chapel for concerts and created an art gallery and artist-in-residence program. Italian architect
Ilaria Miani
has done the rustic interiors with impeccable taste. It's absolutely gorgeous and in June the gardens were in full bloom. It's high on a hill so there are amazing views of the valley from just about everywhere. There are few places like it.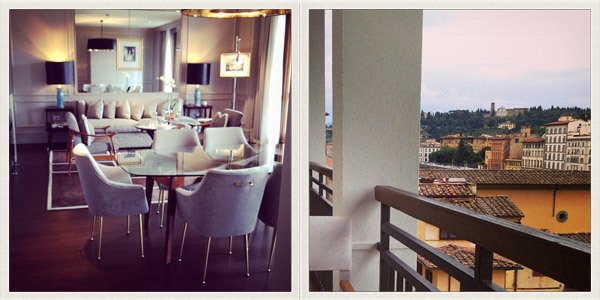 This trip coincided with the opening of
Portrait Firenze
, a superb new hotel from the Lungarno Collection, which is part of the Ferragamo fashion empire. Our suite was so vast it had his-n-her walk in robes and a long terrace that was almost on top of the Ponte Vecchio. It was as chic as all get out, as they say.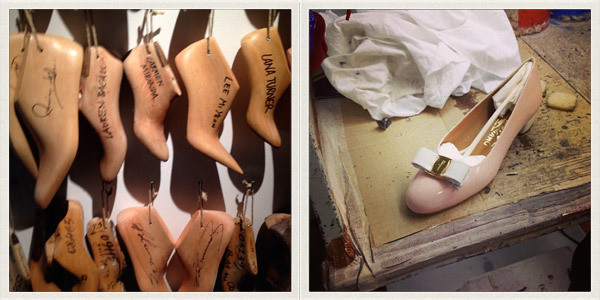 In Florence we visited the
Ferragamo Museum
and shoe factory to watch an iconic pair of flats being made (still mostly by hand.)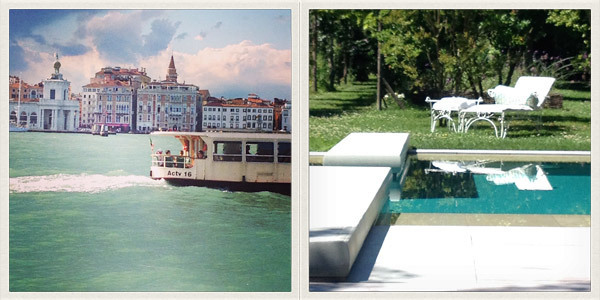 Finally, we found ourselves ensconced in the 11-bedroom
Villa F on Guidecca Island, Venice
, thanks to villa agent
Merrion Charles
. It's next door to the Bauer Palladio hotel and near the Belmond Cipriani. The Villa has eleven bedrooms and many grand public spaces plus a 3-acre garden with pool. Did I mention the butler, Robin? As chance had it, we had the €60,000 a night villa to ourselves. Individual rooms start at €1200 per night if you're thinking of hiring it for a special occasion. Robin showed me a neat trick – press a button and the pool turns into a fountain. Swish or what?