Ever been stuck for inspiration, with no idea where to start looking for it? We're sure everyone can relate to the frustrating feeling of wanting those creative juices to flow, only to be hindered by a lack of inspo, or the challenge of turning it into real, concrete ideas. Head of Styling Jess Bellef is back with the ninth instalment in our A to Z of Style series and this time, I for Inspiration is the topic she's tackling. Read on to find out the key to turning inspiration images, concepts and mood boards into crystal-clear ideas.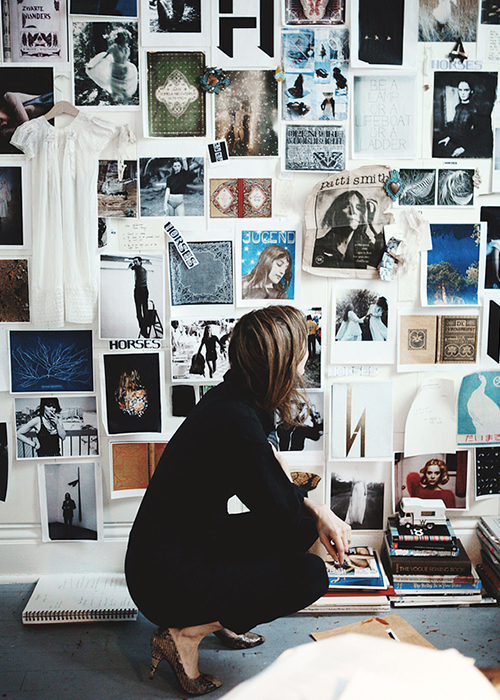 Image via http://www.theamericanedit.com/art/
When I started jotting down notes for this instalment of the Stylist's A to Z, I found myself creating a list of the things that inspire me. As the books, designers, magazines, artists and websites flowed down the page, I realised the post needed to be more than just a punch list of sources that I find exciting and thought-provoking. Just because I find inspiration in those things, doesn't mean
you
will. Inspiration is a wily old thing anyway and is usually nowhere to be seen when you need it the most; the harder you look, the less likely you are to find it. You can flip pages, scroll feeds, and pin images til the cows come home, but it doesn't guarantee the inspiration muse is going to materialise and hand you the creative solution to your problem. Inspiration hits when you least expect it.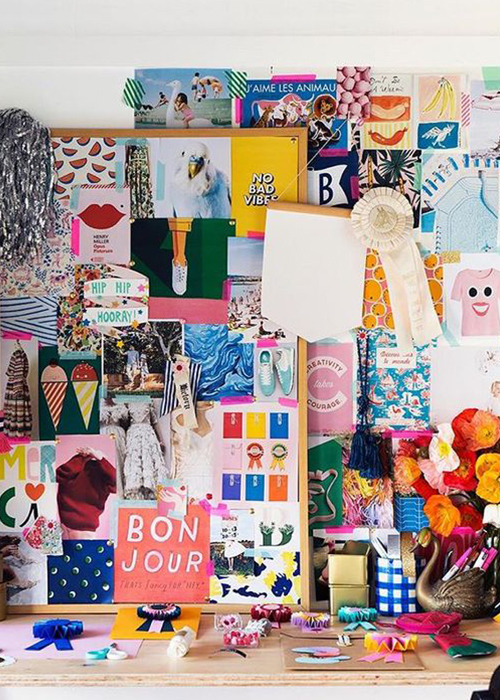 Image via @kara_hynes
The answers might sidle in when you are driving or they may flood your head when you are having a shower. If your inspiration muse plays the game mine does, then the ideas come in those fuzzy moments just before the alarm goes off in the morning. True inspiration happens when we aren't paying attention, when we have a chance to let our minds wander and our thoughts loose focus.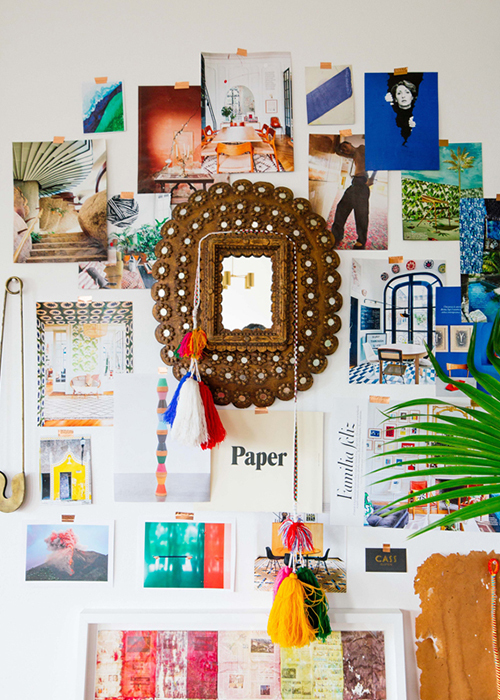 Image via http://blog.livingspaces.com/game-changers/creative-powerhouse-dabito-decorates-like-an-artist-so-can-you/
Without a doubt, nature is one of the most often quoted sources of inspiration and I have a theory about this. The sights, smells and sounds of a natural environment can be majestic and unexpected but I believe it's the absence of clutter and distraction, the purity of the landscape, that lets collected thoughts come together to form a single direction. We can stare off into an endless ocean or rolling hills of green and our brain goes quiet, letting crystal clear thoughts rise to the surface. Gathering inspiration is an important part of the creative process but quiet contemplative time is possibly even more crucial.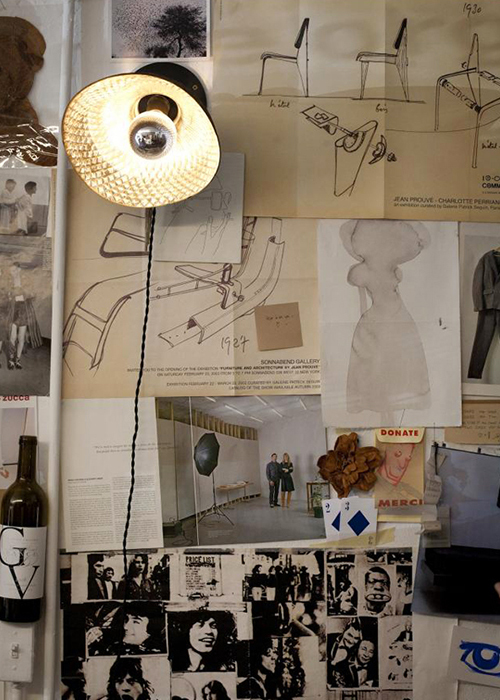 Image by Mimi Giboin for Remodelista.
If you were looking for a quick fix of inspiration in this blog post, a one-stop-shop to deliver you an answer, I apologise. What I am here to say is that overzealous inspiration hunting can be a bad thing and that losing yourself in a tsunami of images and concepts will drag you down. Continue to scroll, pin and create mood boards (I love my inspiration wall in my home office!) but make sure you come up for air, to give your brain the time to process the wonderful ideas and beautiful images you have collected.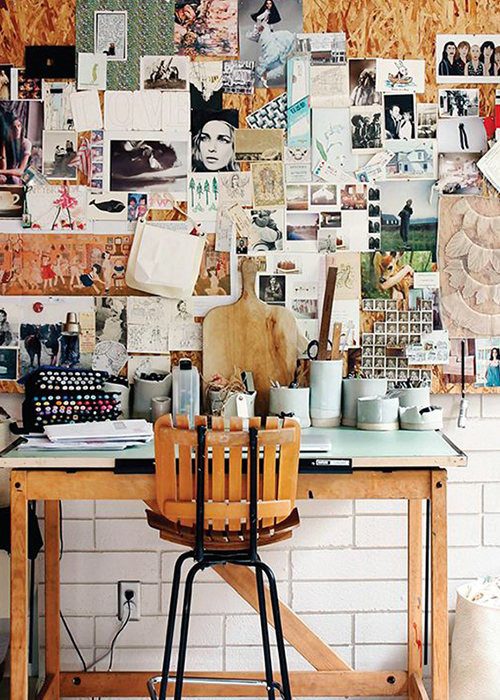 Image via https://www.sfgirlbybay.com/2016/02/01/good-reads-home-stories/