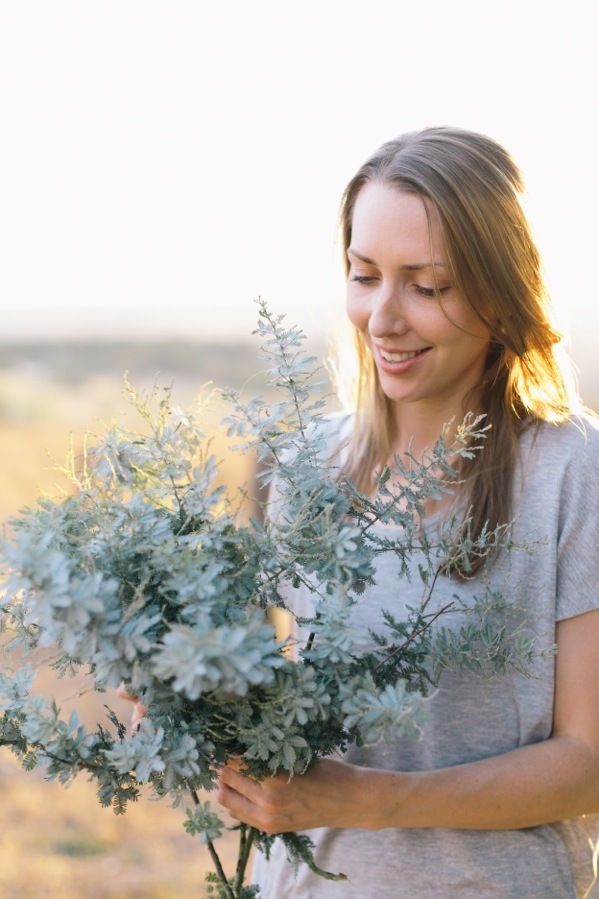 Abbie Melle has an enviable Instagram feed. It's the type that you stumble upon innocently enough, but before you know it you're 52 weeks deep, relentlessly double tapping. We've all been there, right? Unsurprisingly, Abbie is a professional photographer – working across interiors, food, lifestyle and travel. To find out more about her day-to-day, we asked Abbie if we could tag along for her Week in Pictures...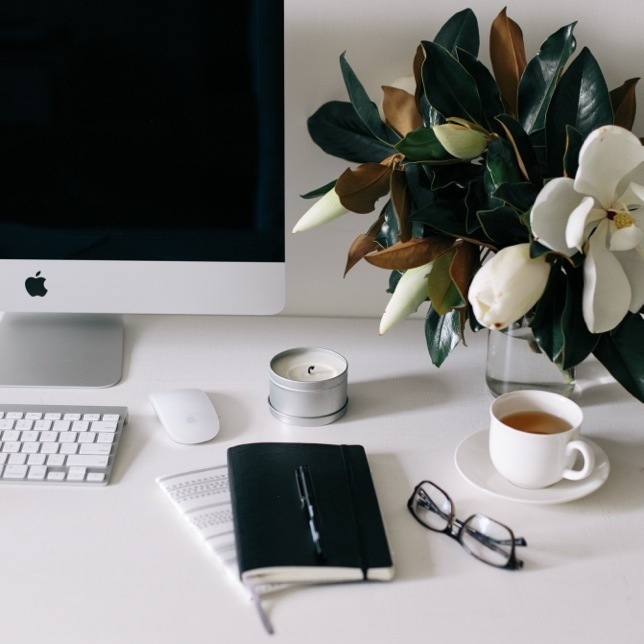 Each week is varied and different for me depending on the shoots or work I have on. But if I'm at home, the week generally starts off with planning and organising for the days ahead, writing up ideas and notes for shoots and clients, and dealing with the general business side of being a freelance photographer. Long lists are my best friend!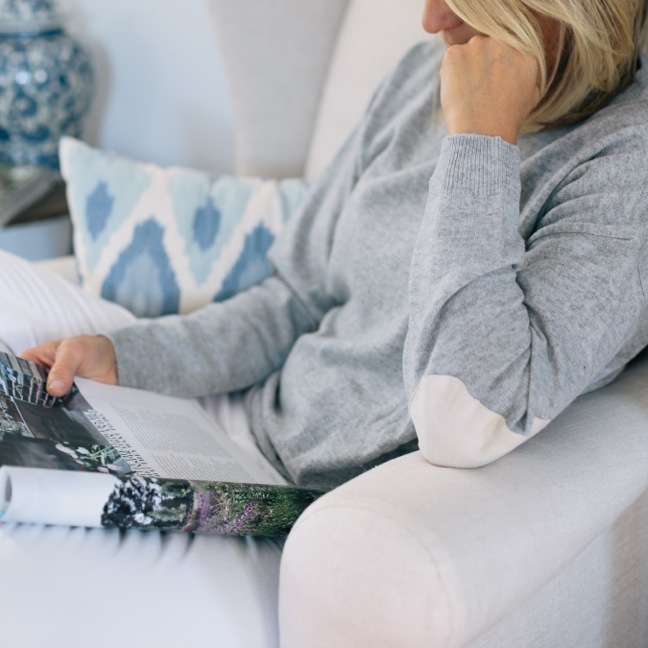 Autumn has arrived, and though it hasn't cooled down that much, I am so looking forward to when it does. I photographed the winter range for local business
Bow and Arrow
recently and the sight of all the cosy, comfy jumpers like this grey one, made me long for the cool weather even more!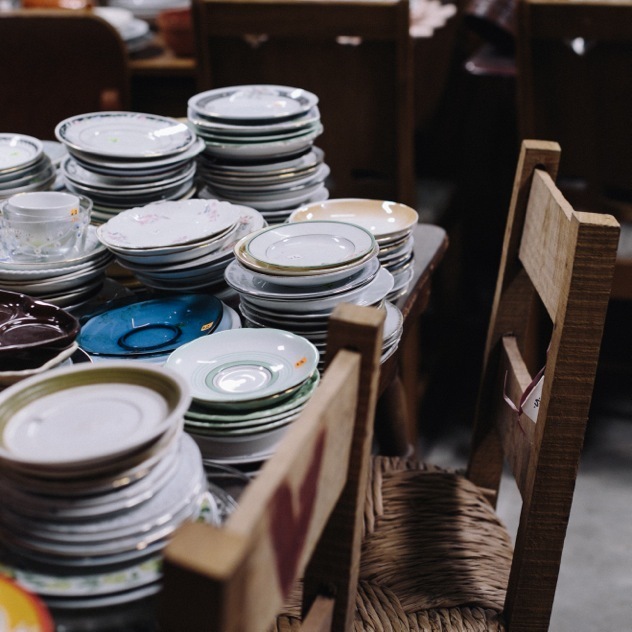 I'm expecting the arrival of a number of products to style and shoot for a business in the next week, so I popped in to a local antique shop this morning for a bit of prop shopping. This table was literally groaning under the weight of all these plates – and this was just one corner!
Lots of time behind a computer screen editing photos requires a break now and then and there's nothing better than spending the morning with like-minded creative friends drinking tea and chatting lots.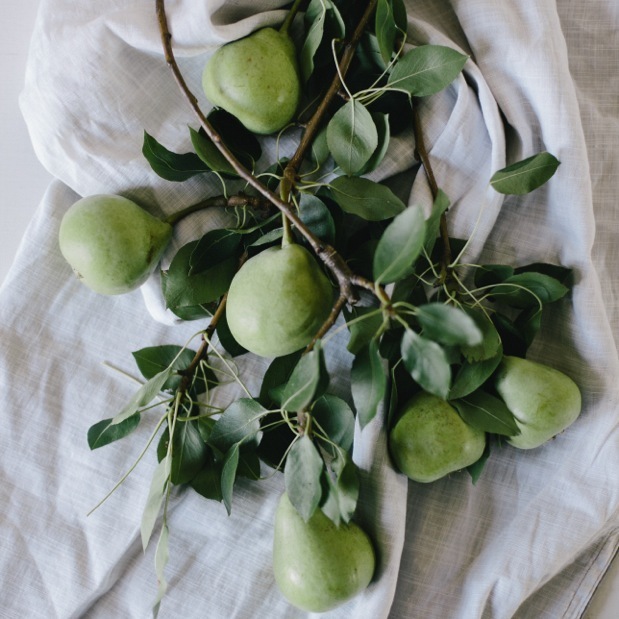 I love photographing fresh produce, and autumn in the country means lots of local gardens overflowing with beautiful fruit and vegetables. These pears were picked from a nearby friend's garden, with another friend dropping off a handful of sweet figs.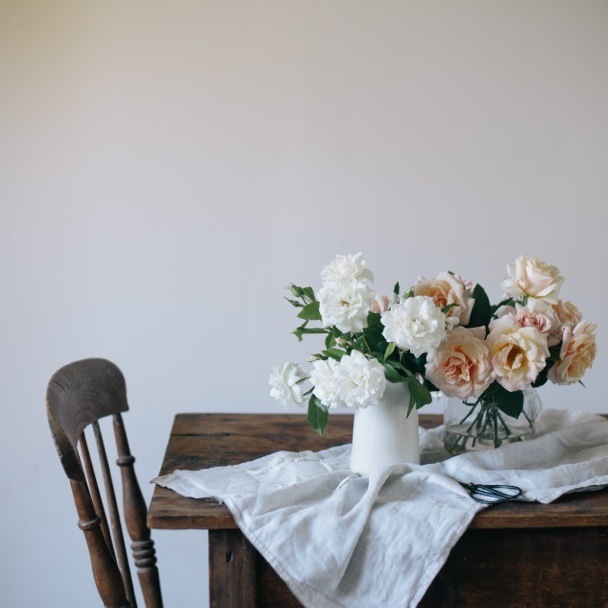 Flowers are one of my absolute favourites and having the excuse to gather bunches of beautiful old fashioned roses for a shoot makes for a very happy week.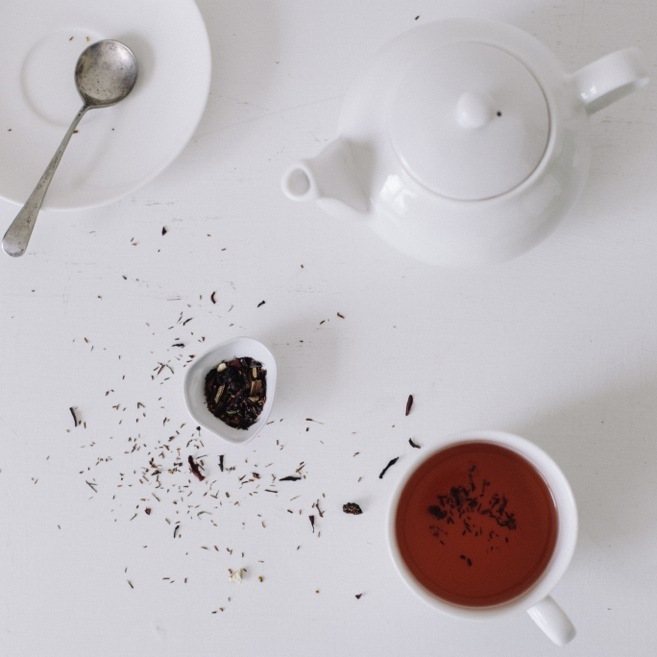 Working from home has its advantages – especially with the endless cups of tea one is able to drink. This week I'm enjoying sampling some lovely fresh flavours including this cherry one, from the newly launched
Endeavour
company.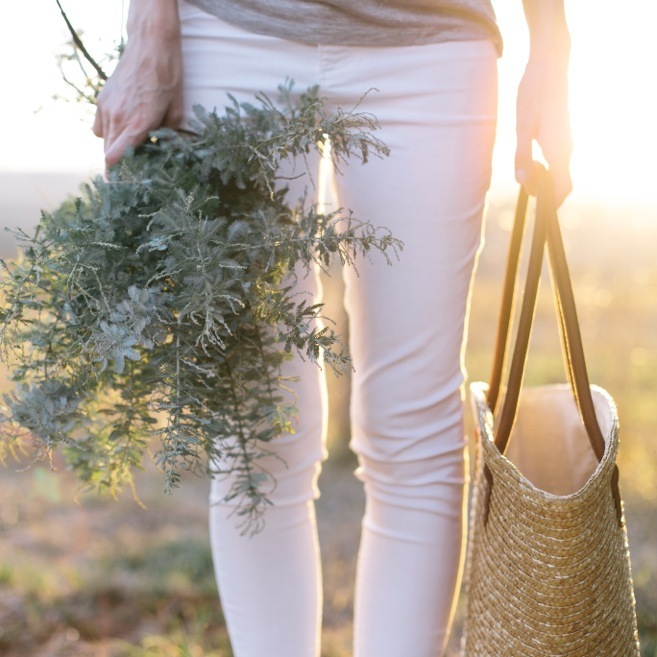 There's nothing I like better on a weekend than to head out with a basket to gather some foliage. I feel so grateful to live in a rural area where it's possible to spend time out in the peace and quiet. Such a lovely way to end the week!
For more, follow Abbie on Instagram @abbie_melle, or visit her website.