Over the past year, our homes have supported us more than ever, evolving from places of respite to include workspaces, gyms and schools. Upcoming trends highlight energising colours and calming shades, bringing positivity and comfort into our future spaces. Here are the palettes to look out for in 2022.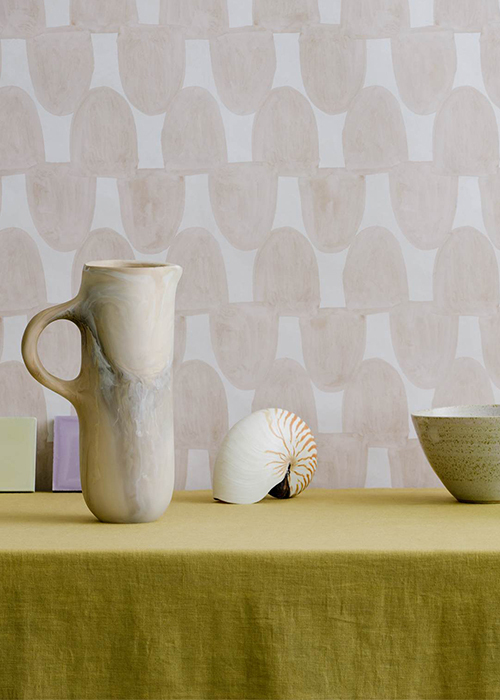 Refreshing brights
Runways have burst with playful hues and uplifting brights, embracing boldness and expression. As we revert to normal life, our refreshed focus on simple joys has awakened an appetite for wonder and adventure. Excitement for endless summer days and entertaining loved ones will be celebrated through electric colours and warm pastels.
Pantone colour institute forecasts poppy brights will transform interiors with creativity, pushing boundaries and giving freedom to once colourless spaces. Look out for trend colours such as cheerful butter popcorn, vivid pink bubblegum and lively purple dahlia. Evoking spontaneity and freedom, these vibrant colours are statements of optimism. Integrate zesty palettes on your wall through
artwork
or clash colourful
cushions
for positive interior vibes.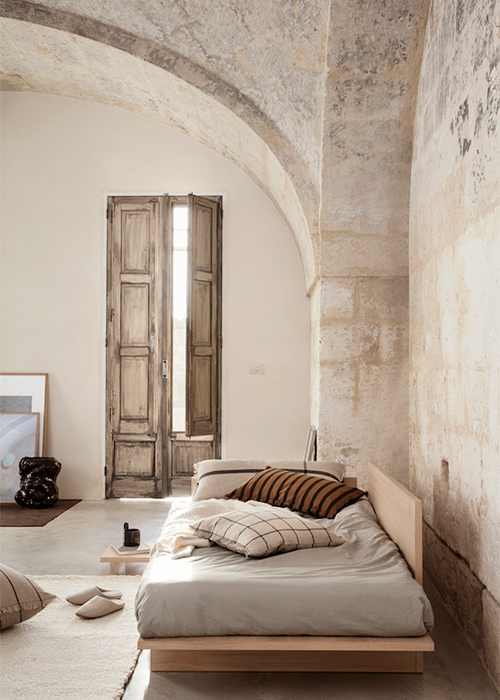 Serene neutrals
Quiet has defined our lives and our spaces. Familiarity and comfort have recently guided interiors, and predictions from global trend gurus reveal natural subtle tones will continue to shine. While neutrals give balance and flow between rooms, they risk feeling clinical, however newer muted tones will explore and adapt to the changing roles of our homes.
Far from welcoming stark whites and humdrum greys, interiors will turn towards warmer neutrals. WGSN, the leading design forecasting giant, looks to shades inspired by natural minerals and organic fibres that reflect our communal need for warmth, such as clay and cotton. Adopt this natural approach in your own home with beige linen
bedding
or bleached
jute rugs
.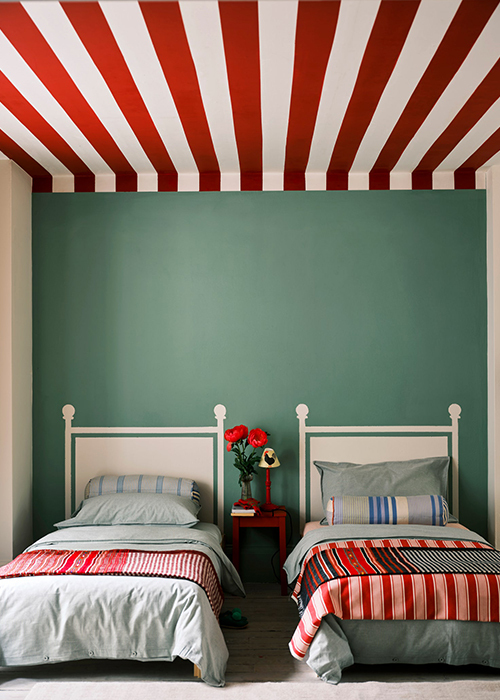 Vibrant primaries
Sitting between electric shades and muted tones emerges the primary colour trend. Retro nostalgia paves the way for modest but peppy colours with reds, yellows and blues forming links to simpler times. Bright without being showy, this palette is straightforward and humble. Colours are saturated but not childish or garish and most successfully used cohesively within the same space.
Renowned for their paint colours and considered craftsmanship, British paint manufacturer Farrow and Ball has dubbed slightly muted primaries as hallmark tones for next year. Sunny yellow is bold without feeling chintzy, best sprinkled in smaller amounts for an uplifting look. Rich crimson injects joy, with small pops recommended through artwork. Classic blue is sophisticated but comforting and appropriately celebrated with large servings through upholstery. Mix and match to complete the look.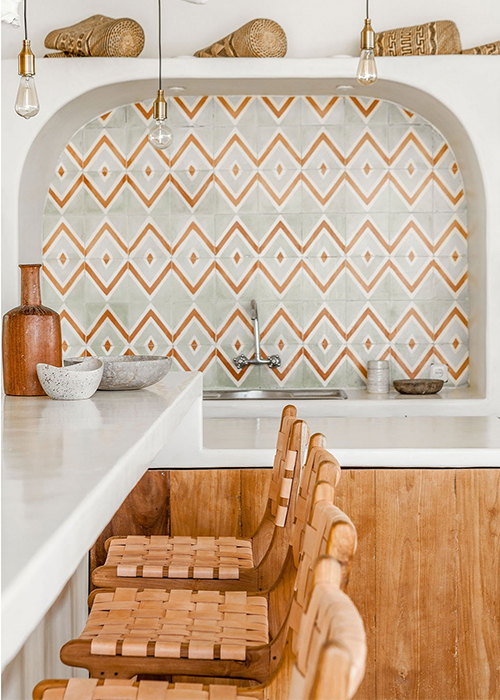 Natural shades
As we become more dependent on devices, we naturally crave connection with the outside world and social contact. Honing our sustainable and environmental efforts has brought healing and purpose into the global consciousness. Revitalised focus on essential and natural elements is reflected in our colour choices too.
Deep forest greens are out of favour, but saturated cocooning browns will become more common. Chocolate tones are instantly restful and warming, capturing an earthy aesthetic that grounds and provides depth. Behr is another international paint company championing future use of muted aqua tones which mirror azure sparkling beaches. Use liberally as the foundation colour for relaxing spaces that inspire and refresh the soul.