Welcoming a furry friend into your home is an exciting new step, but there are a few key things that you'll need for your new dog or cat to make them comfortable and your home more functional. For
National Pet Adoption Month
, we share the essentials for your new dog or cat to show them that you love them just as much as they're sure to love you.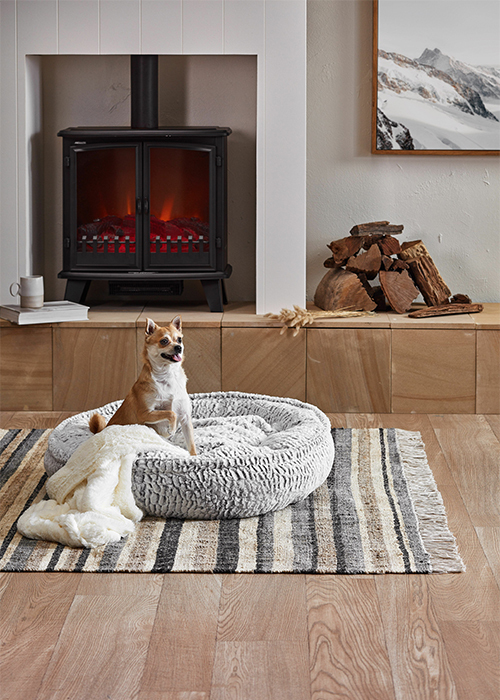 Essentials for your new dog
Little puppies are full of energy and get excited by everything, so make sure you equip them with a brightly coloured
collar
and leash
so that they can be easily recognised at the park, and you can restrain them on footpaths and prevent them from running into traffic to chase birds. Don't forget the waste bags too for picking up after them on your walks!
If you're getting a dog that hasn't as yet been house-trained, it's worth grabbing some
toilet training pads
to get you started and to protect your floors and carpet.
Every dog is different, so make sure to get a
shampoo and conditioner
that works best for their skin and fur type, and that keeps them smelling clean and fresh. It's also important to
brush
out knots and
clip
away any matting to keep coats shiny and tidy. For a little extra something, spritz them with
dog cologne
to make them feel a million dollars.
Make sure your new dog has always got enough to eat and drink with fun printed
food and water bowls
, and manage their meals with
automated or slow feeders
. It's easy to keep any unwanted critters away with elevated bowl stands and food
storage containers
.
Last but not least, make sure your new best friend has got a comfy
dog
bed
to lay their head on at night, with fun
dog
toys
for them to chew on and tucker them out.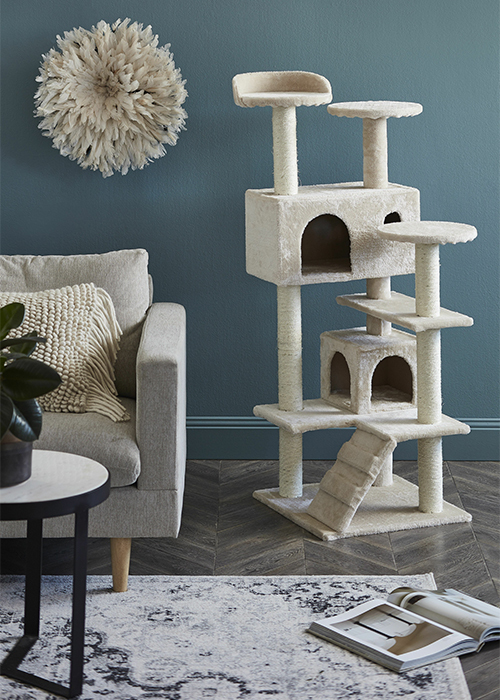 Essentials for your new cat
Cats are a whole different ball game, but they need just as much care and attention. Make sure they have a
collar
with a bell so you can easily find them when they play hide and seek, and to avoid sneaky surprises when they return from their hunting trips. You'll also want a
carrier
so you can easily take them to their vet appointments.
Cats are a bit more intuitive when it comes to toilet training, but they still need a bit of maintenance. Make sure they have a
litter box
and keep a
stain and odour cleaner
nearby in case of accidents.
Keep your cat entertained with a
cat post or scratching tree
and some stimulating
toys
to avoid your feline friend exercising their claws on your sofa. They'll need to refuel after their midnight zoomies so have their
food and water bowls
in an easy-to-find spot so they can help themselves.
Cats are very independent, so ensure to install a
cat door
so they can come and go freely. That doesn't mean they won't want to cuddle up after a long day though, so give them a soft spot to lay down with a
cat bed
.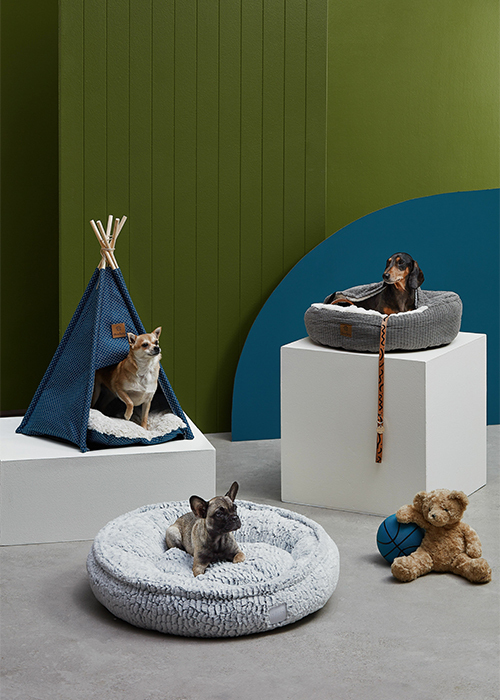 Adopt a pet today
If you've been wanting to add some furry light to your life, find your potential new best friend through national animal welfare charity
Pet Rescue
. Search for dogs, cats, as well as rabbits and guinea pigs, and help re-home a rescue pet today.