Features:
Materials: polyester fabric, iron
Includes: 2 x Christmas tree clips
Convenient iron clip for easy attaching
Traditional Christmas red colour with glitter for a classic & elegant look
Shopping for a business?
Join our Trade+Commercial Program today to access exclusive trade pricing.
Overall 20cm H x 21cm W x 21cm D
Overall Product Weight 0.06 Kilograms
Features
Product Type: Hanging Tree Ornament
Colour: Red
Primary Material: Metal; FabricPrimary Material Details: Polyester fabric, iron
Box Contents: 2 x Christmas tree clips
Care Instructions: For decoration only, not a toy; handle with care
Warranty
Product Warranty: 2 years
As per T&W return policy we unfortunately cannot accept returns of this type of product. For a full list of product categories excluded from "change of mind" returns please see our full returns policy
See something odd? Report it here.
Reviews
Incentives may be offered to verified buyers to write honest reviews.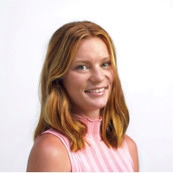 T&W staff say
These poinsettias are elegant, timeless, and add a touch of sophistication to my holiday decor. They are a very generous size too.
Kelly, Temple & Webster
We have no reviews to display for this product.
Tell Us What You Think!
If you've purchased this item we'd love for you to tell us what you think.
Your feedback helps us to ensure our products are meeting your expectations, and it will also help other shoppers make the best choices for their needs.
Write The First Review 
When you buy a Set of 2 Red Poinsettia Christmas Tree Clips online from Temple & Webster in Australia, we make it as easy to have it delivered to your home in Melbourne, Sydney or any major city.If you have any questions about your purchase or any other Christmas Decorations for sale, our customer service representatives are here to help. Whether you just want to buy a Set of 2 Red Poinsettia Christmas Tree Clips or shop for your entire home, Temple & Webster has everything you need.