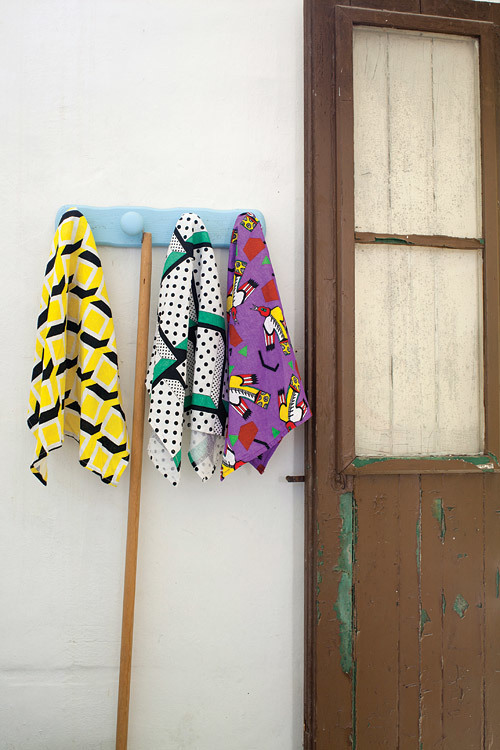 Karen McCartney caught up with Abigail Crompton of Third Drawer Down (pictured below) about her approach to art and commerce.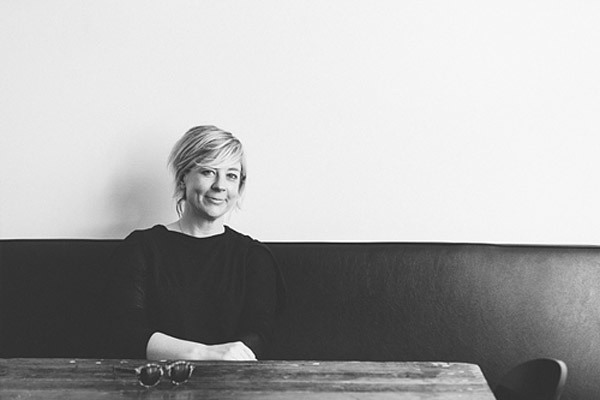 The business is nearly ten years old - what has been your driving philosophy?
A unique visionary sense of originality that has involved questioning 'What is art? And where do you find it?' and adapting this to a perceived national and international need within a design, business art focus. Third Drawer Down has a transformative approach that has generated new knowledge and products to an international audience.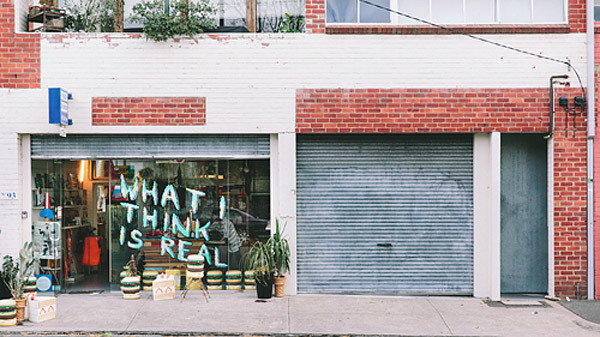 Serious art plays a role in Third Drawer Down - how do you integrate this into your commercial output?
Third Drawer Down was established in 2003 to encourage artistic innovation and provide a platform for collaboration for cultural institutions and established artists and designers to work together.
We are facilitators in collaborative-based design, including licensing, management and distribution of high-end cultural souvenirs and limited edition objects and we have worked with over 120 international artists including Ai Weiwei, Louise Bourgeois,
Andy Warhol Foundation
, Yayoi Kisama and institutions including
MOMA
,
Tate Modern
,
Whitney Museum
and the
NGV
and
GOMA
in Australia.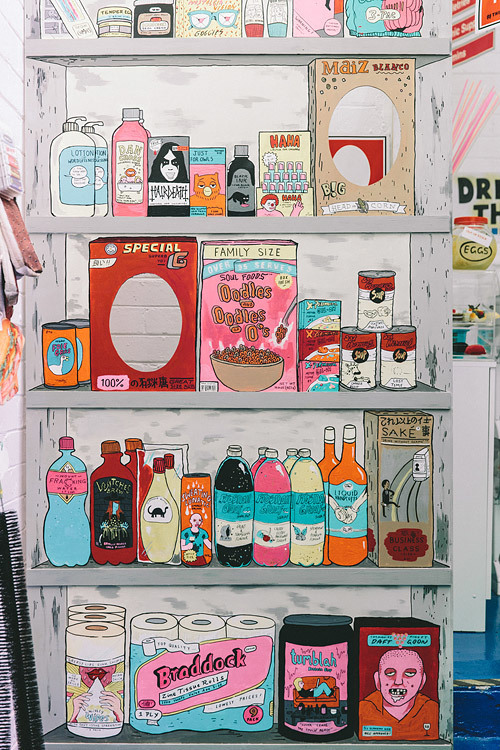 A mural in the Third Drawer Down store - visitors have a photo taken with their face in the cereal box at top right.
You have a great, distinctive collection of brands. What is important to you when selecting who to align with?
When collaborating with artists for the Third Drawer Down collections; or developing custom products for our museum clients, or sourcing products for our retail store in Fitzroy, our first requirement is that both parties must like working together and we believe in what they stand for.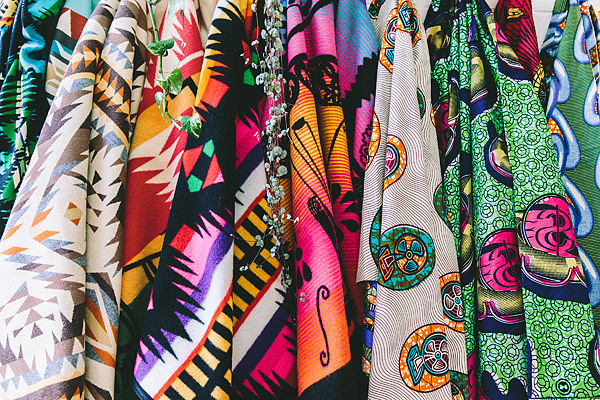 Nathalie du Pasquier's work has cult status. How did you discover her?
One of my passions is surface pattern and when searching on the web I happened on the extraordinary work of Memphis founding member
Nathalie Du Pasquier
. In my impulsive nature, I instantly put in the international call to her and suggested the re-issuing of select Memphis patterns across a range of homewares. Nathalie du Pasquier responded instantly with a reply of "in".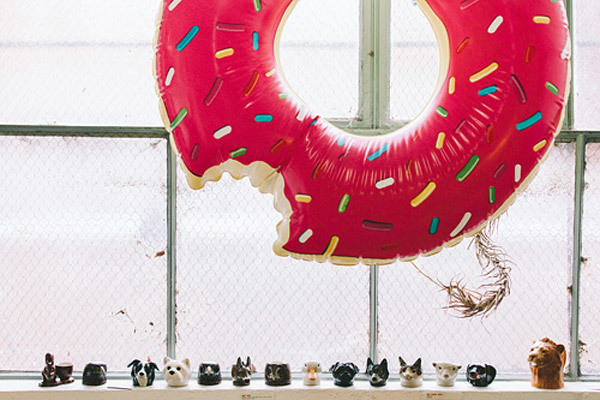 What appeals to you about her aesthetic?
Nathalie Du Pasquier and Memphis are a departure from the mundane of Modernism and the complexity of the world suffering from the sale old stuff to a hyperactive, over-decorated, strange 'out of this world' kinetic glare. Memphis questioned the very basis of politics and culture by the production of objects made from mundane materials that were as much about kitsch as they were Kandinsky.
Quick fire questions:Art hero:
Louise Bourgeois
Can't live without:
my daughter
Can live without:
football
Our Christmas best seller will be:
Giant Donut Pool Float
I am hoping to get
the juiciest and ripest mango
in my Christmas stocking
Top image by Alice Fiorillo. Other images by Shantanu Starick/Pixel Trade courtesy of Third Drawer Down.