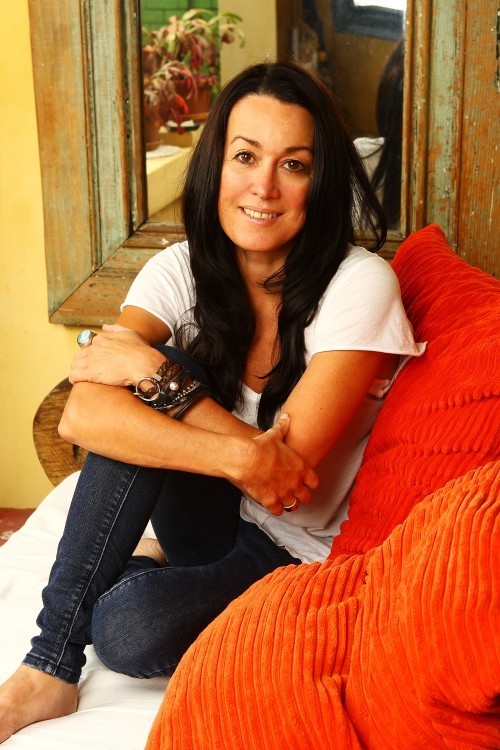 Anne-Maree Sargeant is a leading consultant to designers & design brands, Editor-at-large at Belle magazine and Editor of her own blog, The SNAP Assembly. Who better to share highlights from DesignEX 2013 , the annual interiors, architecture & design event recently held in Melbourne.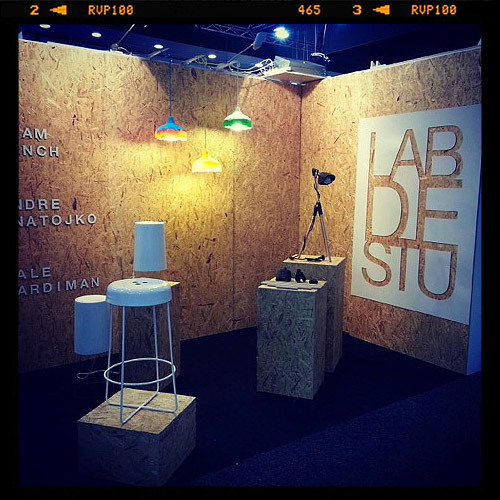 Again I curated NEST independent design exhibition, and the HIVES showcase, both highlights of Australia's longest running design event
designEX
. NEST, an initiative I instigated for designEX in 2012, is a collective of 14 invited independent Australian furniture, lighting and product designers who co-exhibit as the centre feature of the show in Melbourne. This stand shows the work of
Lab de Stu
- a collective of Dale Hardiman, Adam Lynch &
Andre Hnatojko
.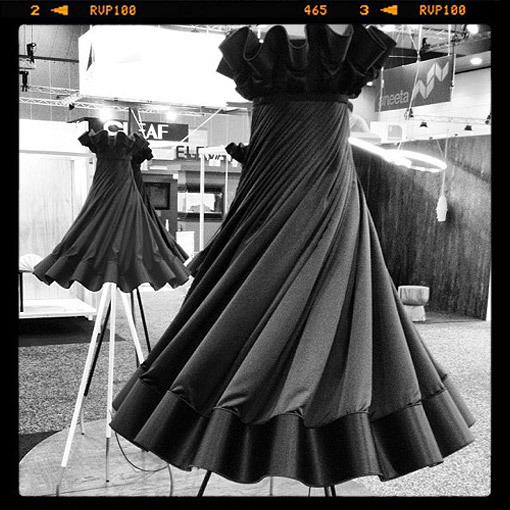 Having been associated with establishing other initiatives for Australian product designers, such as the INDESIGN Launch-Pad platform exhibiting prototypes, I saw the need for independent Australian designers to be able to exhibit alongside big name commercial brands in a commercial context. Attaching tags such as 'Young' or 'Emerging' isn't helpful to a designer's career, hence NEST is aligned to INDEPENDENT Australian designers – including showcased a newly formed satellite collective Lab de Stu, and established Australian designer Simone LeAmon who created these Prima Ballerina lamps – all new collections ready to go!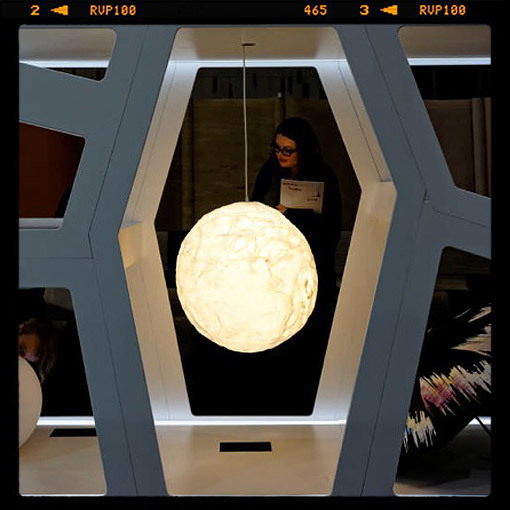 This is the second year I've curated HIVES, and set curatorial themes of 'INNOVATION' and 'COLLABORATION'. I really love this project as it showcases the best of the best globally, with visitors self-educating whilst checking out the installation. 'Innovation' has many guises - this WEB LIGHT by
Design by Them
is hand-constructed from plastic bags, and the umbrella from Top 3 by Design is made from a technology fabric that changes colour when wet!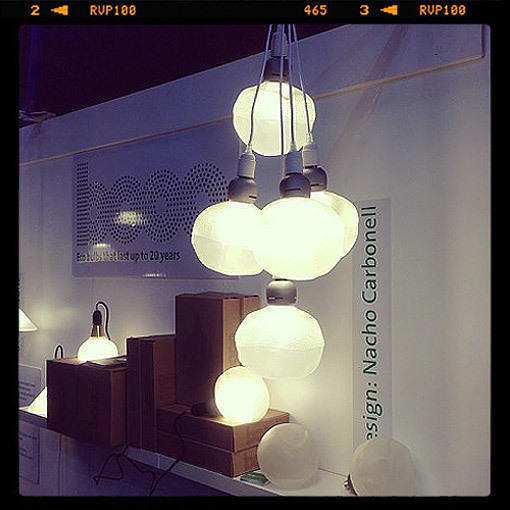 April 2013 marked my 25
th
anniversary of first attending Salone del Mobile or Milan Design Week. New Dutch brand
BOOO
caught my eye last year, and subsequently I'm now the Australian agent, managing somehow to get the bulbs direct from exhibiting in Milan to Melbourne and launching BOOO at designEX! Uniquely, BOOO Eco bulbs have an integrated shade, so they are both shade & bulb in one. Being LED they last up to 20 years (with normal usage). The first range designed by
Front Design
,
Nacho Carbonell
, &
FormaFantasma
.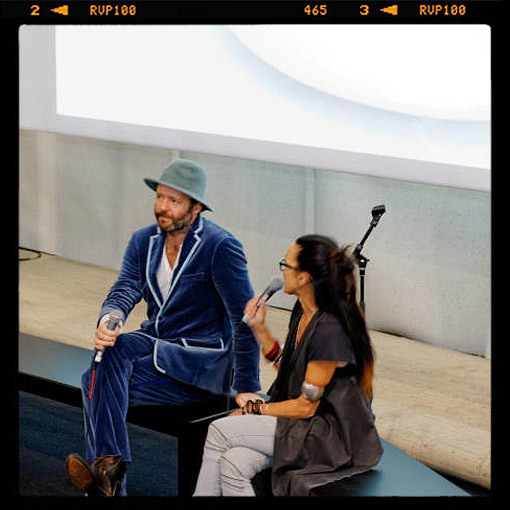 Having interviewed British designer
Michael Young
several times, it was an honour to be invited to conduct a Q&A session at his keynote seminar at designEX on design & innovation in Asia. Michael designs products for leading brands, among them Established & Sons, Emeco, Magis, and the soon to be launched MOKE car! Video of Michael's talk and the Q&A can be found at
The SNAP Assembly.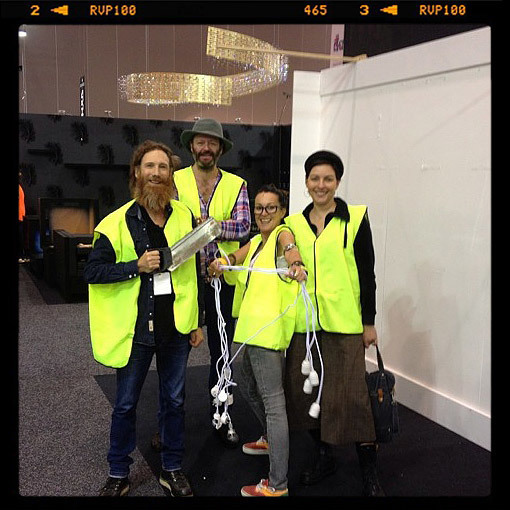 Audiences (and readers) would be astounded if exposed to the behind-the-scenes reality of installing and packing-down of exhibitions!! I love this shot – it demonstrates the camaraderie of the week in Melbourne – guest of honour Michael Young joins my partner & sister; all donning regulation 'high viz' jackets to pack down the BOOO Eco Bulbs stand. Teamwork at its best!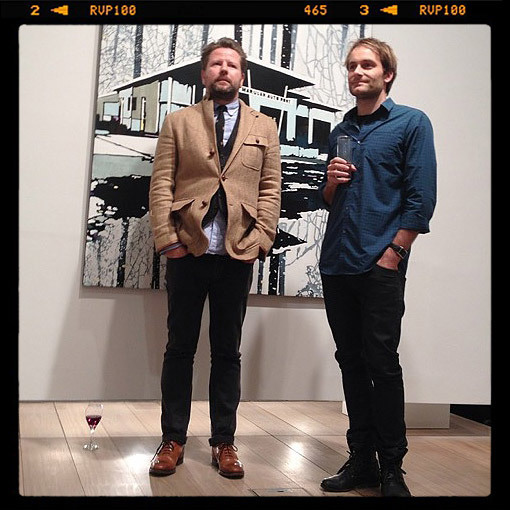 Exhibitions not only let us experience the body of an artist's work in a single showing, but attending opening nights can provide insight into the artist themselves. As BELLE Art Editor, I'd been looking forward to Sydney artist
Paul Davies
' show at
OlsenIrwin Gallery
; the evening memorable for the highly entertaining opening speech by comedian and modernist architecture devotee Tim Ross (or Rosso to his fans!).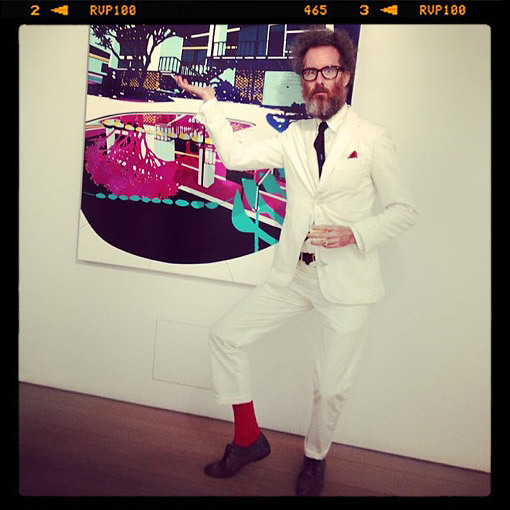 From Melbourne to Circular Quay for VIVID SYDNEY, and we were lucky to score an invite to see VIVID keynote speaker Brooks Atwood – American industrial designer, architect, professor, and game-changer. Brooks delivered a knockout talk on the risks one needs to continually take to succeed as a creative innovator – his irrepressible energy is infectious. Video of Brooks' highly inspirational talk on
The SNAP Assembly
is well worth the watch!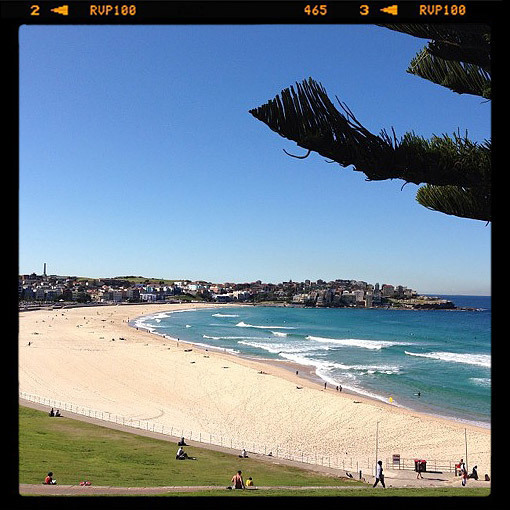 Every year to me it feels one minute it's March and the tail end of summer by the beach that swiftly morphs into April, Easter and Milan Design Week; then home to May – filing Milan reports for BELLE and Surface Asia; then designEX comes around and before I know it it's June! Returning home to my front yard (Bondi Beach) to embrace a week of unseasonal 21 degree Winter sunshine was a treat. I love beach living, and wouldn't be without it – especially when we can swim in Winter ;)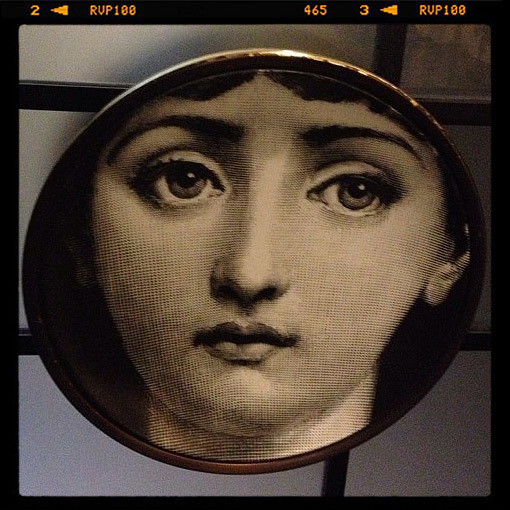 Whilst one could happily eat their way along Melbourne's SouthBank restaurant strip, we had to see the interior of the newly opened
Rosetta Ristorante
, the luxe Neil Perry eatery designed by
Iain Halliday of BKH
. MAJOR
Barovier & Toso
chandeliers, expansive marble surfaces and parquet wall panelling aside, the bathrooms are worth the trip alone. Said to be Melbourne's third most expensive restaurant fit-out , the bathrooms are a genuine homage to Piero Fornasetti – door handles like dinner plates are only the beginning of the luxury detailing in the powder rooms.
Follow Anne-Maree on Instagram at @the_SNAP_assembly, or on twitter @theSNAPassembly. Her report on Milan Design Week appears in the latest issue of Belle.
Portait (top) by Sonny Vandevelde.