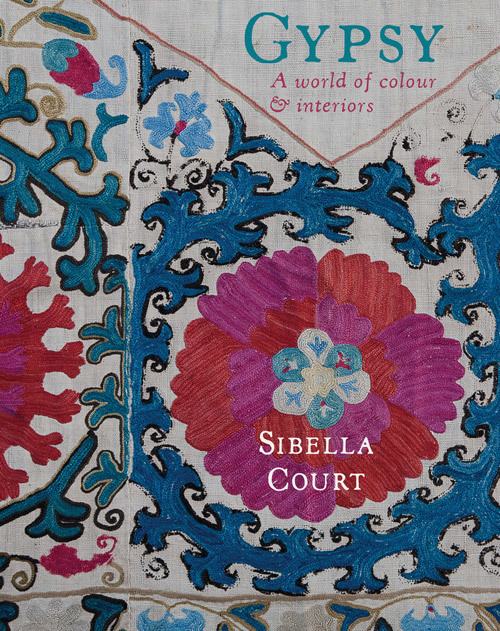 Stylist, author & shopkeeper Sibella Court is known for her well-travelled style and her aesthetic is inspired by her globe-trotting adventures. In her new book, Gypsy (publishd by ABC Books) she explores Galapagos & Ecuador, Indochine, Turkey, Scotland and Transylvania and the result is a mixture of her own travel photography and images inspired by her travels, created with her brother, photographer Chris Court. Leave a comment here for your chance to win a copy - full details are below.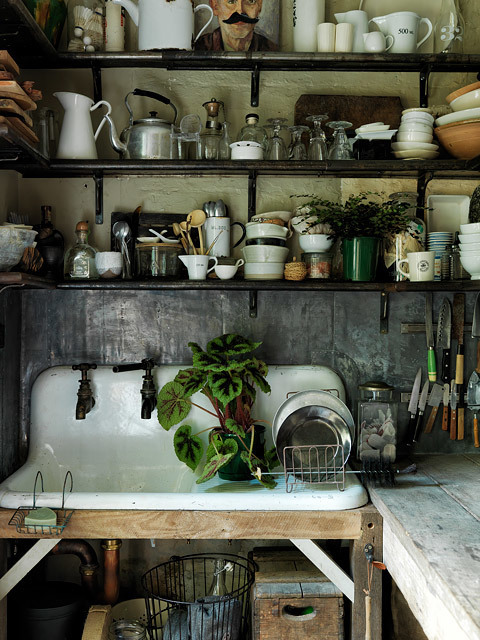 Scotland
The littlest things can remind you of a place. I just added some loch-y ferns to my new, old kitchen made by master blacksmith Saul. As I am part-gypsy, there is no need for stoves & ovens in my kitchen. I work with a cast iron burner and it caters for all my needs. Don't feel like your rooms have to have all the mod cons - install only what you'll use and suits your lifestyle.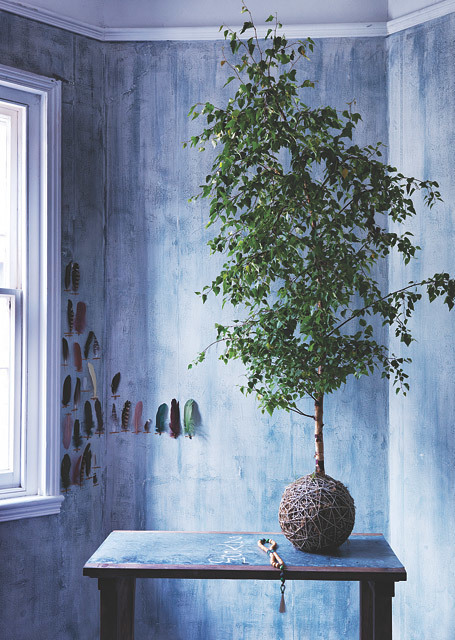 Transylvania
Wooden and limed houses with terracotta roofs are washed in a variety of pastels: azure blue, Yellow Monday, sienna, tangerine, magenta, pinks, salmon, soft mustard, dirty green, mint, lichen, sky blue, grey, maroon and lilac. The people who live here do not have much money, but a lot of pride. Much care and effort goes into the appearance of these houses, and a relief detail often displays the date of the build, family crest of a proverb painted in bright colours and mixed with geometric patterns, shields, leaf wreaths and tassels. Grapevine espaliers climb up and over the top of the exteriors, enough to make some wine for the inhabitants.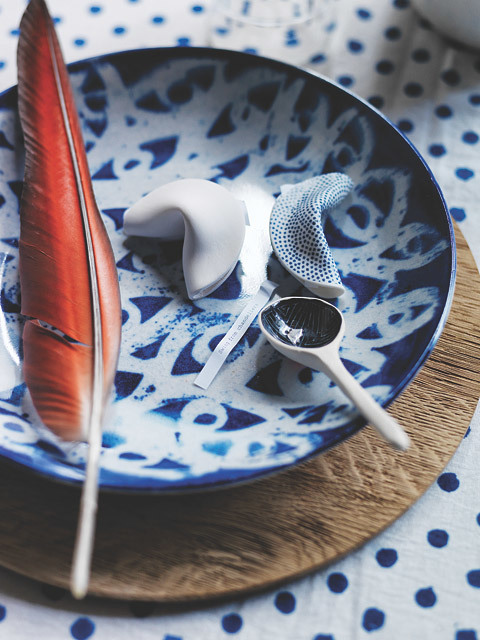 Turkey
On a walk in Ortakoy, you might encounter a man with a rabbit that's used to read your fortunes: a folded piece of paper, chosen by the bunny, will reveal all. You may get two for luck, for the small exchange of coin, and knowledge that you have been hoodwinked.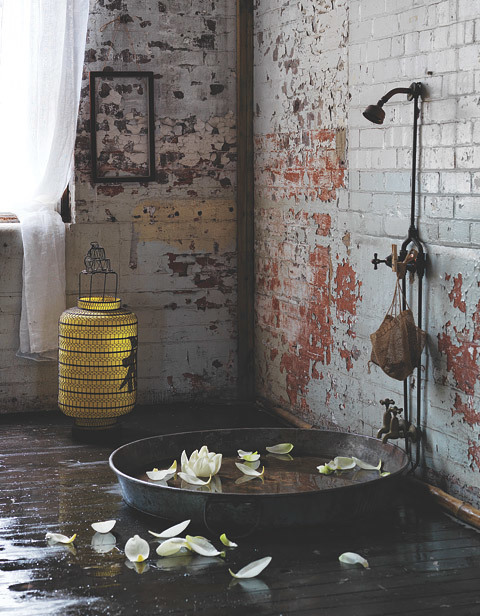 Indochine
In Angkor, we made our way to a local monk so we could experience a cleansing ceremony that would purify us. We were sitting on the step of the monk's dwelling and the clay pot by our sides was so huge I could have lived in it. He poured blessed water over us for more than twenty minutes, dousing us and chanting to frighten the spirits away. When we opened our eyes, lotus petals covered us and the entire area around us was strewn with them. If you are lucky enough to have a wet room, embrace the fact that you do not have to be contained, and spread your water and petals througout.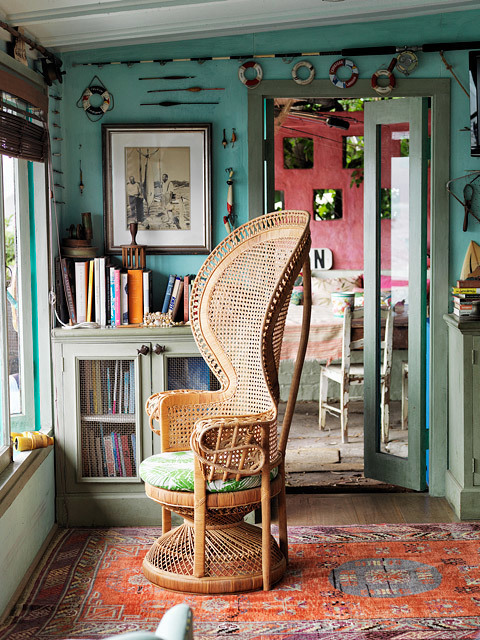 Galapagos & Ecuador
Gus Angermeyer was one of the earliest settlers on Santa Cruz Island in the Galapagos. He left Germany in the 1930s and set out on an adventure with his brothers & a dream of a life at one with nature. There were only a few others already living on the island and the Angermeyers settled around the bar rea to marry, raise their families & build boats for fishing. Their homes, many still standing today, were built from the natural resources available: lavastone, rocks & wood. You can stay here today, at the Angermeyer Waterfront Inn. The Cave was my favourite part - Gus used to read the works of Shakespeare and Einstein in this sanctuary of his and share his exciting adventures to those he invited in. This space is like a kind of sanctuary or cool lookout. Create your own - even if it's not facing the sea. Lookouts & sanctuaries often inspire contemplation or offer a place to hide away. By making one in your home, you create a moment and space to breathe and reflect without climing to the top of a lighthouse and staying into an expanse of ocean or escaping to your local cave.
For more of Sibella's style, visit her Sydney store The Society Inc or follow her on Pinterest or on Instagram @sibellacourt