The cheeriest colour of the bunch, yellow is often associated with brightness and fun. Being a primary colour, yellow lends itself to certain colour schemes seamlessly, but in particular shades, it can be a little lurid. Having said that, don't be apprehensive about working this vibrant colour into your home. When used in the right way, yellow can energise a space and bring positivity to the day-to-day, something we all could especially do more of right now. Here, we show you how to add rays of sunshine into your home without too much glare.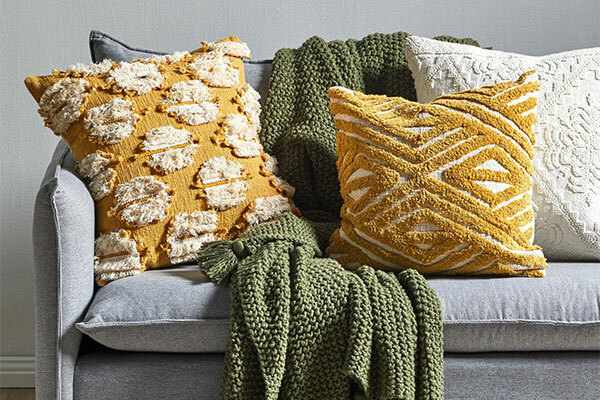 Add pops of optimism
Find decor pieces in shades of yellow that match the tone of your colour scheme, and pepper them throughout the space. This is an easy, understated way of adding some brightness to your room.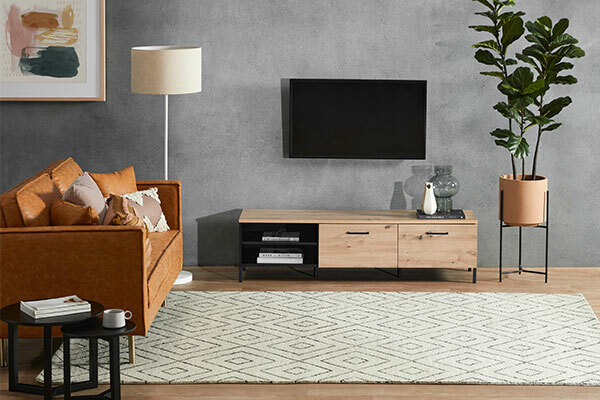 Go for muted tones
For a more serious approach, choose shades of yellow that are dialed way down. This will make pairing them with warm woods and cool concretes seem like the natural choice.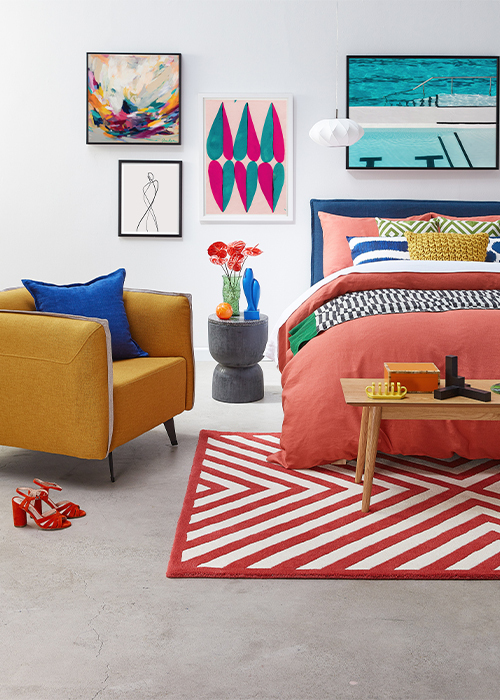 Embrace the primary version
Be daring and own your yellow by selecting purposeful pieces in its vibrant, primary glory. Combine with red and blue for a mid century modern scheme.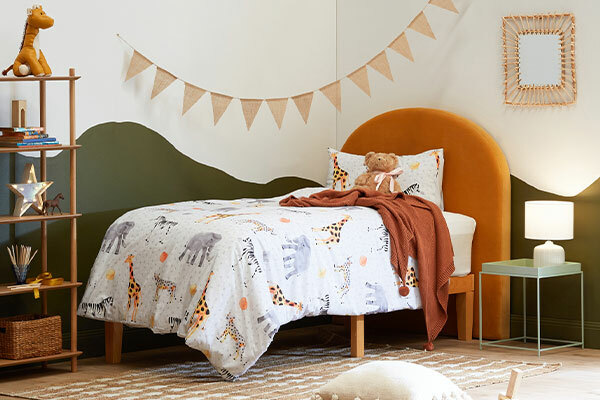 Weave into children's rooms
Use pale or bright shades of yellow for a nursery wall or childrens bedroom decor as an alternative to pinks and blues, and bring cheeriness and fun to kids' spaces. Yellow makes us feel warm and is associated with positivity and happiness; the perfect colour for budding brains.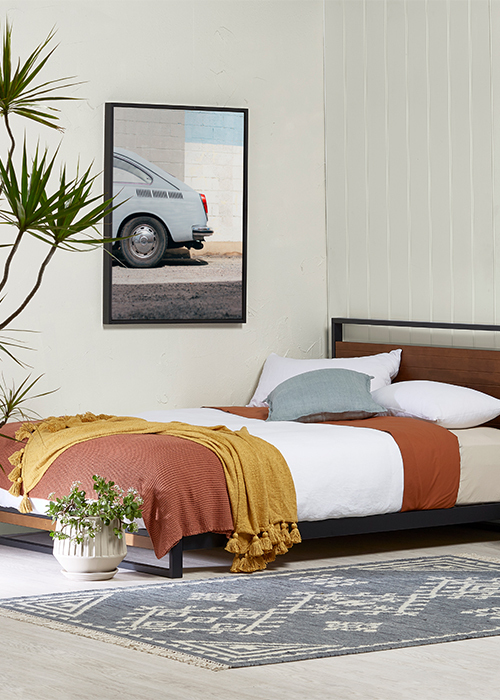 Use it to enhance cosiness
By mixing yellow with rust and burnt orange, you can create a cosy space that's reminiscent of rugging up or sitting by a warm fireplace.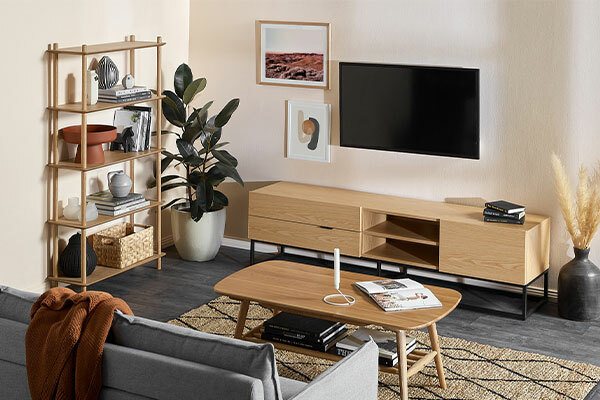 Use brass, gold and honey shades of timber
You might not know it, but yellow is also the underlying hue in brass, gold and timber, making it very easy to incorporate either through pieces in these materials or by styling it alongside them.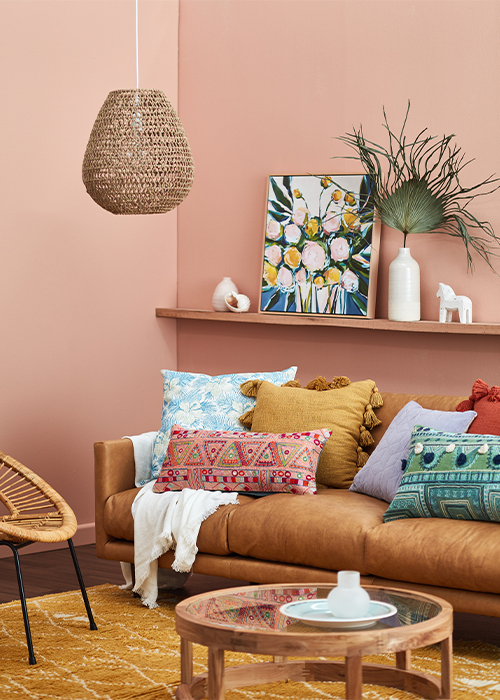 Add yellow with florals
Like yellow, but don't want to commit to it with furniture? Floral decor such as wall art and cushions is a safe way to dip your toes into uplifting buttery hues while balancing it out with foliage.