To ensure the
lights
in your home are emitting the light that you originally intended for the space, it's worth giving your
light bulbs
and
lamp shades
regular cleans to remove build-up of dust and grime. Believe it or not, built-up dust and grime can make bulbs appear up to 30 per cent dimmer and, if your lamp shades are also dirty, chances are you're significantly preventing yourself from a well-lit room. Here, we break down how to clean
lamps
and light fixtures by material.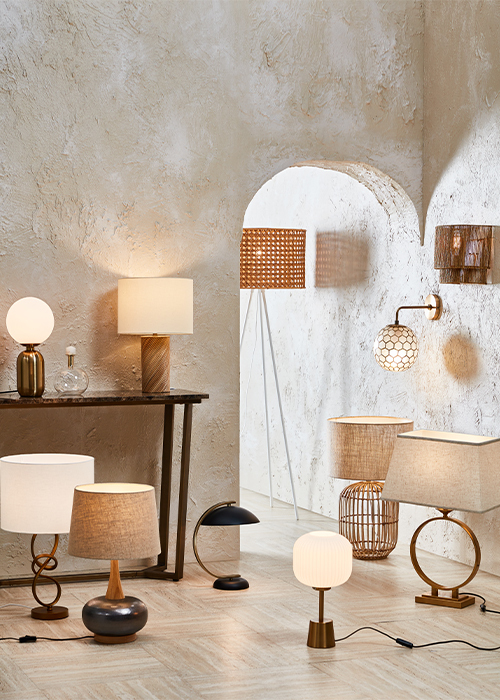 Remember: Always make sure your lights are switched off and the lamp is cool before you handle any light bulbs, lamp shades or light fixtures. Use lint-free cloths and a gentle all-purpose cleaner.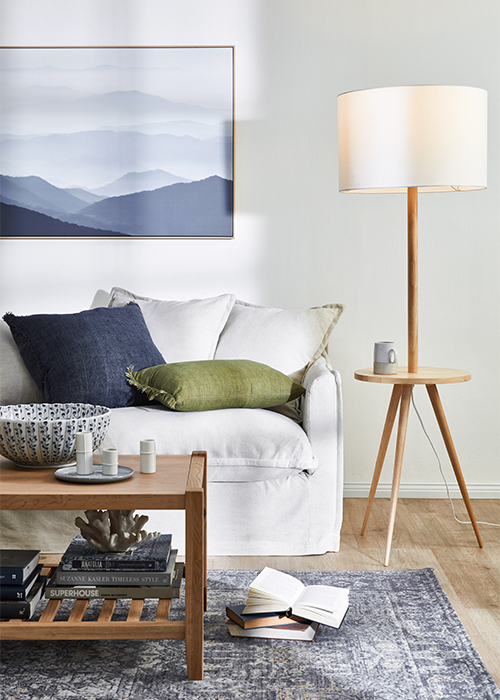 Fabric lamp shades
Roll a clean lint roller using long vertical movements to remove any dust from top to bottom, handling the shade by its fitting to avoid making any dents. If your lamp shade is sturdy, you can also use the soft brush attachment of your vacuum cleaner.
To remove stains, spot-wash with a microfibre cloth dipped in cool water with delicate fabric detergent, then wipe dry. For stubborn stains or yellowing fabric shades, soak in cool water for a few minutes, then wipe with a cloth using an up-down motion. Dry using a hairdryer or outside in a shaded spot.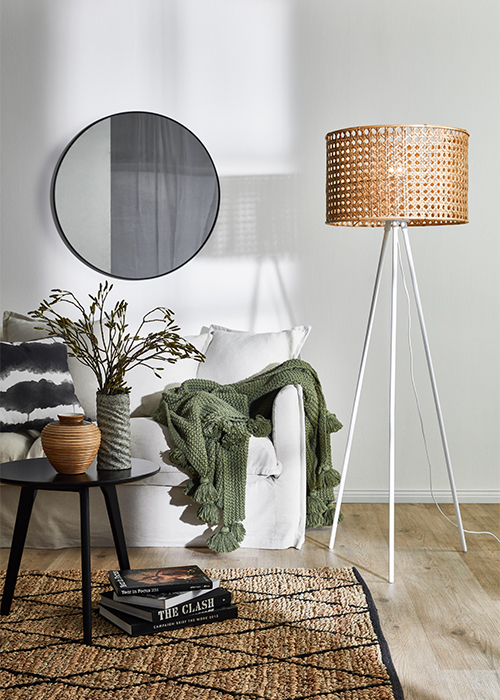 Rattan lamp shades
To remove dust from your rattan lamp shade, use the soft brush attachment of your vacuum cleaner, then use a soft-bristle brush to remove as much dirt and/or mould as possible.
For stubborn stains, wipe with a cloth dipped in cool water with delicate fabric detergent. Wipe again with a clean cloth dampened with water to remove any detergent residue, then leave the rattan lamp shade outside in a shaded spot to dry.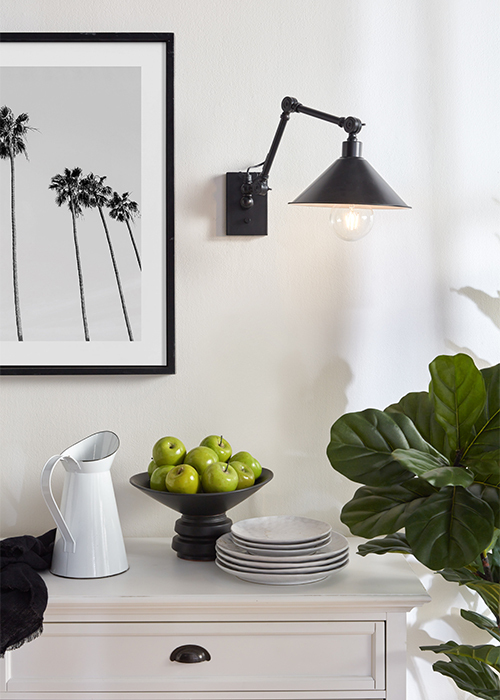 Stainless steel lights
Irrespective of the grade of steel, stainless steel lights need to be cleaned regularly. Stainless steel revivers can be used to reduce the appearance of surface rust (also known as 'tea staining') and to add a protective layer to the fitting. Using a soft sponge, scrub the light fixture with warm soapy water. You should notice the difference almost immediately. If there are still marks, you may need to use a specific stainless steel cleaner. Once it's clean and completely dry, polish with WD40 to assist in protecting the light and extending the time required between cleans.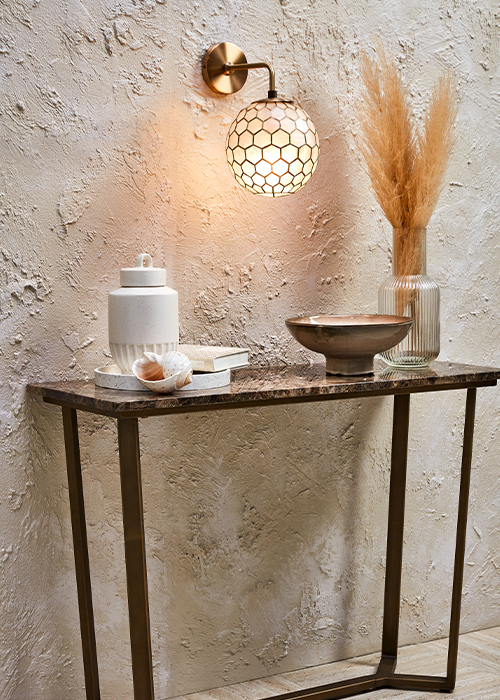 Copper or brass lights
Solid copper or brass light fittings are meant to look organic and will naturally tarnish over time. Tarnish is a thin layer of corrosion that forms over copper and brass. It often appears as a dull grey or black film or coating over metal. Tarnish is a surface phenomenon that is self-limiting, unlike rust. Only the top few layers of the metal react and the layer of tarnish seals and protects the underlying layers from reacting.
Tarnish actually preserves the underlying metal and in this form is called patina. Patina is the name given to tarnish on copper-based metals. Some copper or brass lights have "tarnish" marks from the makers' fingerprints. All of this will disappear as the material tarnishes, developing a natural patina.
You can polish it, but unless it is sealed with a protective lacquer, it will tarnish again. We don't recommend sealing copper or brass fittings with a lacquer as eventually it will break down (particularly if your light fixtures are outside) and will look unsightly. The beauty of solid copper or brass is the natural patina which develops over time.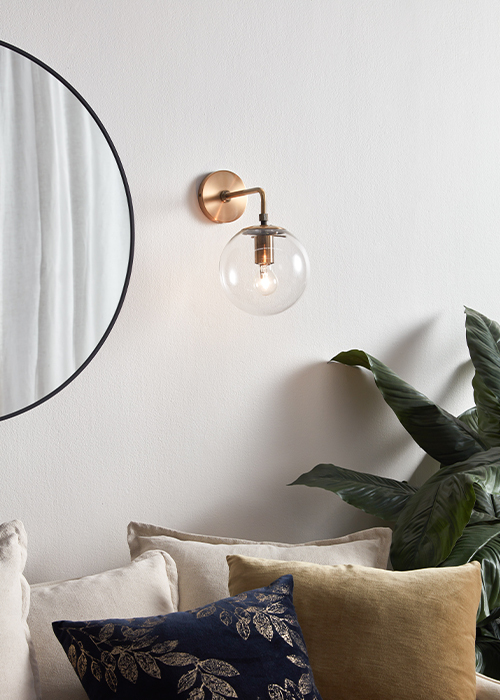 Glass lights
The majority of glassware is either handmade or hand-finished. There will be some imperfections in the glass finish and possible "chips" around cut edges. Even glasses made by injection into moulds have some additional "finishing work" and often have bubbles or imperfections, and roughness or chips around the openings.
The bubbles are more obvious in clear glass. These are not considered "imperfections". To ask for "absolutely no bubbles" would result in such a high rejection rate that the cost of some fittings would double or even triple.
Chipped edges, where the glass fits into a cup or the edge is covered by metalware, are not considered an imperfection. If you can't see the edge when the fitting is installed, then it is not considered "imperfect".
Most glasses are cleaned at the factory prior to packing and shipping. Many glasses, particularly "gloss" finished glass (usually clear or gloss opal) have an "oily feel". This "oil" is used in the manufacturing process and should be washed off with warm water with a few drops of dishwashing liquid dissolved in it, rinsed clean and dried.
Taking the time to do this at installation, and to regularly wash the glasses on your light fitting, will keep it looking good and reduce the build-up of dust which not only looks terrible, but also reduces the efficiency of your light fitting.
We do not recommend using a dishwasher to wash glass light fittings; handwashing is best.
Shop our range of lighting now.