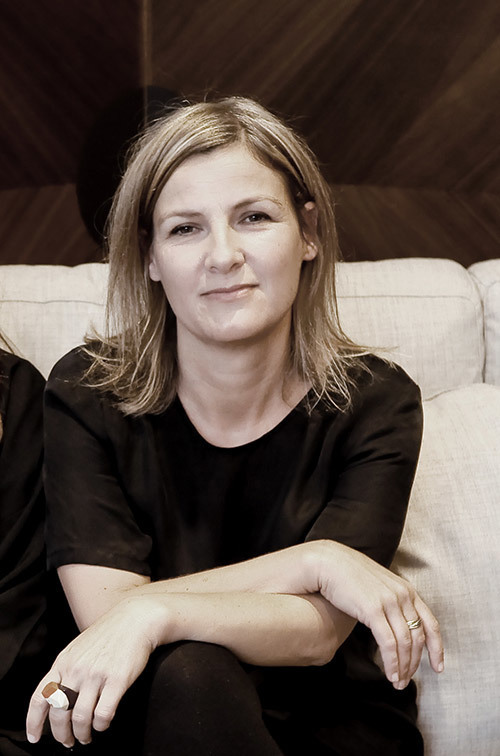 In the second post in our new series Natalie Walton, creator of the recently relaunched Daily Imprint, revisits Antonia Pesenti, pictured above, to find out how where her creative journey has taken her since the original interview.
It's been almost eight years since Daily Imprint was launched. During that time I have published more than 1000 posts on people in the creative arts - from artists to designers, photographers to writers and architects to florists. After relaunching the site recently, I thought it would be interesting to revisit some of the interviews from the early days and learn how these people have progressed on their creative journey.
Meet Antonia Pesenti, architect and illustrator. She was originally featured on Daily Imprint on 22 October 2007.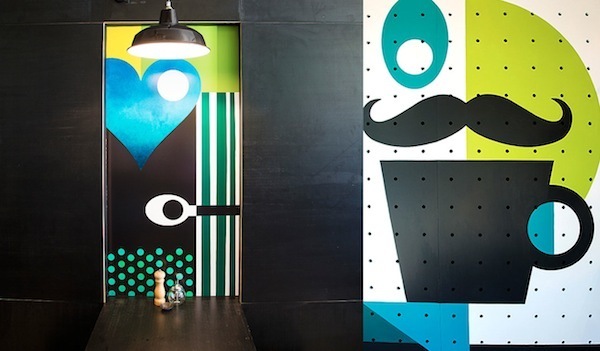 MAKE Creative's work on Bar Testoni received a commendation in the 2014 Dulux Colour Awards.
You were one of the first interviews on Daily Imprint and at the time we were talking about your work as an illustrator. You've since launched MAKE Creative. How did this come about and what role do you play in the partnership?
I've always worked between architecture and illustration - I guess at that time I had my first child, and illustration was something I was doing more of, as it proved to be very flexible and enjoyable. As the children grew I was able to come back to architecture as well and in 2009 Patricia Bondin and I established Make Creative. Patricia and I have quite different backgrounds and the projects we work on in the studio are very diverse - ranging from workplace fitouts to food packaging and through to interpretive sculpture commissions.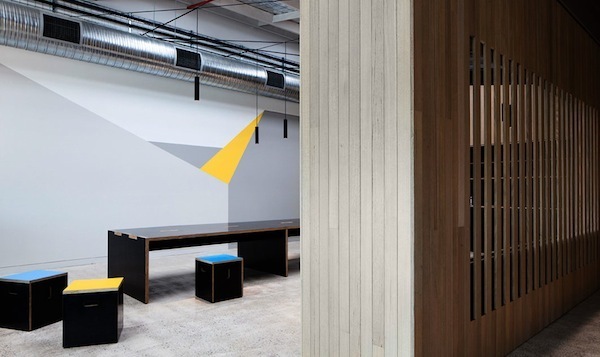 A workplace design by MAKE Creative was designed to highlight the transformative possibilities of industrial sites and create a showcase for adaptive reuse.
You lived in France for many years, does this still inform your life and work? Where do you look to for ideas and inspiration these days?
The years I spent working as an architect in Paris were hugely formative. I was lucky enough to work with architects like Jean Nouvel and Phillipe Starck, both very different but deeply inspirational. On a personal level, being a stranger in a city was something I loved, and hated at times. It took a long time to build up a life there and part of that process was through drawing the city. I spent a lot of time drawing, visiting museums and exhibitions, roaming the city. Paris was also where I became aware of the culture of illustration and illustrated books in particular.
These days my inspiration comes from travel - we go back to Europe most years - but also really being a part of the city we live in. I have quite a restless relationship with the city, wanting to explore all of it, to see everything that is new - and old, see every exhibition and inspect every new building.
I also read a lot - about the work of artists, architects and designers who inspire me, and I also read and collect mountains of picture books - inspiration for future book projects.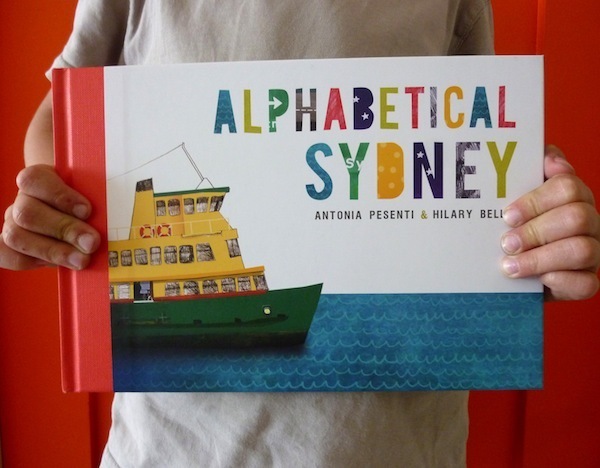 In 2013 you published a children's book Alphabetical Sydney, how did this project come about? And what has been the response?
Alphabetical Sydney is a project I started working on when my second child was a baby. It really emerged from that period of being back in Sydney after having lived in a very different type of city for so long. I showed Hilary some of the illustrations after a few months and we began building the book together from that point. Hilary was also newly back in Sydney with young children after living in New York and over five years we shared the rediscovering of our city together.
After a long, and discouraging, struggle to find a publisher, Alphabetical Sydney was produced by New South at the end of last year. The first edition sold out in weeks, and since then the book has been reprinted three times. The response has been incredible really; Alphabetical Sydney seems to resonate with so many people, which is tremendously gratifying. We both feel really lucky - really, creating the book was a lovely collaboration, and now seeing it out there, being received so positively has been quite magical.
Hilary and I are working on another book together, which is due out this Christmas. On some levels it is quite different to Alphabetical Sydney, but has still involved us exploring and documenting the streets - not just Sydney this time. We're getting close to finishing it and are both feeling quite sad - it's been another deeply enjoyable collaboration.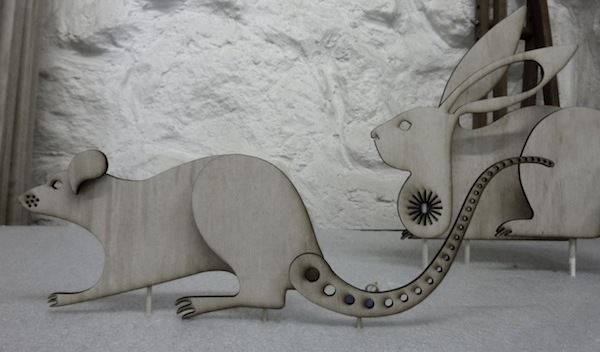 Plywood prototypes for an interpretive children's trail through the Chinese Gardens, Sydney.
How do you balance out your different creative endeavours?
My week is split between MAKE Creative and illustration work - mostly I am in the MAKE studio with Patricia, and illustration is squeezed in around that and my family. I have always liked working on different types of projects at once, and don't find switching between them is an issue.
Images courtesy of Antonia Pesenti.
Subscribe to Daily Imprint for a daily dose of creativity, or follow on Instagram @imprint_house.