With the winter months fast approaching, we're brightening your week with our Colour Your World sale event. We've also enlisted the talents of our resident colour expert Cathy Leighton to give you a rainbow rundown. Scientifically, the colours of the rainbow are ROYGBIV – red, orange, yellow, green, blue, indigo, violet. But as we're not really qualified labcoats here at Temple & Webster, we've selected our seven colours based on the lyrics of the children's song I Can Sing A Rainbow – "red and yellow and pink and green, purple and orange and blue". Sing it with us…
For home decorators, the most important thing to know is that colour has a powerful impact on emotion. If you want to create a particular mood, it's helpful to know which colours evoke which emotions. Here's a snapshot on how to use colour to create the right atmosphere in the right room.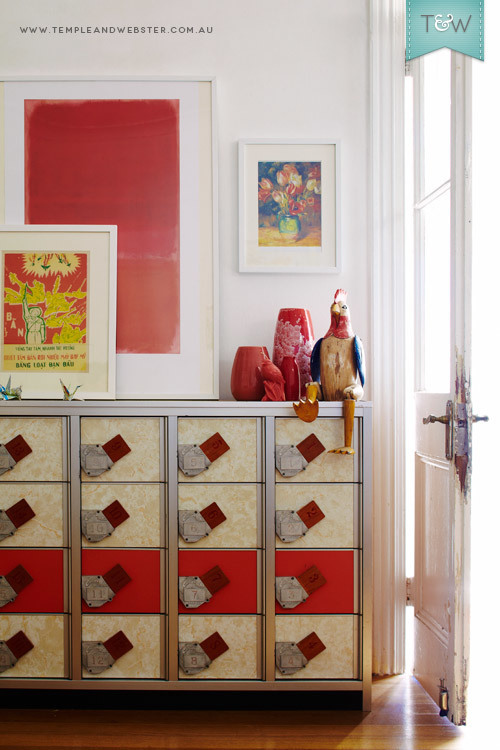 The Sydney home of I Like Birds owner Tamara Turnbull. Image - Denise Braki.
Red:
The colour of passion, excitement and danger. It stimulates the appetite, making it the perfect accent colour for kitchens and dining rooms. No surprises as to why your local fast food franchise isn't decked out in muted purple tones.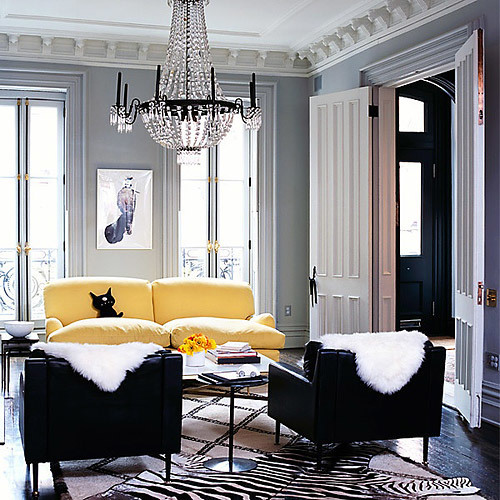 The former NY home of Jenna Lyons, photographed for Domino magazine.
Yellow:
Cheerful, sunny and full of hope. As a colour that attracts attention and encourages positivity, it is perfect as a pop of colour and joy in the kitchen or living room. In its metallic incarnation, gold brings a dash of luxury to any space.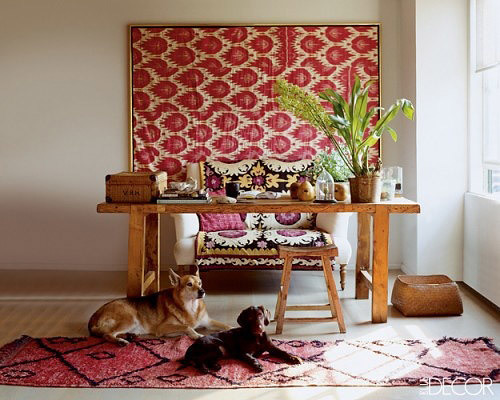 Image via Elle Decor.
Pink:
The ultimate in femininity and an obsession in the sub-continent, Diana Vreeland famously called pink the 'navy blue of India'. An obvious yet almost essential choice for a little girl's bedroom; used strategically it can be at home in adult spaces too.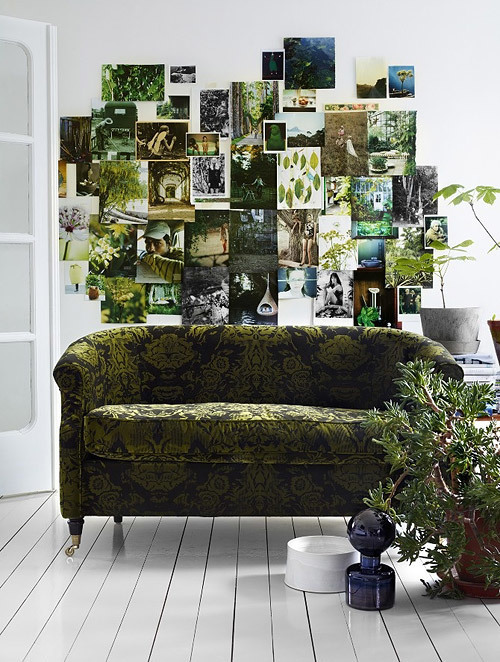 From Tina Hellberg's Cargo Collective. Image by Idha Lindhag.
Green:
Soothing and abundant, green connects us with nature and invokes a sense of rejuvenation. Considered sacred in Islamic cultures, green is ideal to use in bathrooms and bedrooms that are designed for serenity.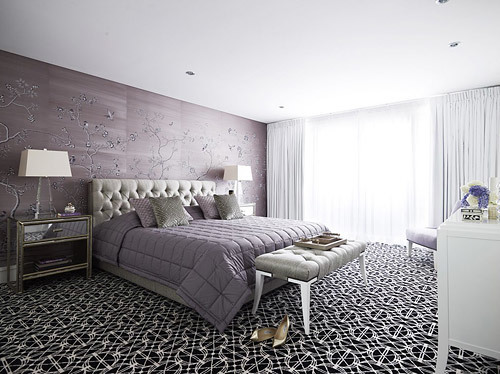 This bedroom by interior designer Greg Natale includes shade of lilac and grey. Image - Anson Smart.
Purple:
Invokes a sense of opulence and luxury, extravagance and healing. In medieval times purple was difficult to produce (purple naturally occurs in the somewhat hard to track down shells of molluscs and Polynesian sea urchins), and as such it was reserved for the rich and powerful. In its lighter hues, purple is perfect for creating a romantic & feminine bedroom.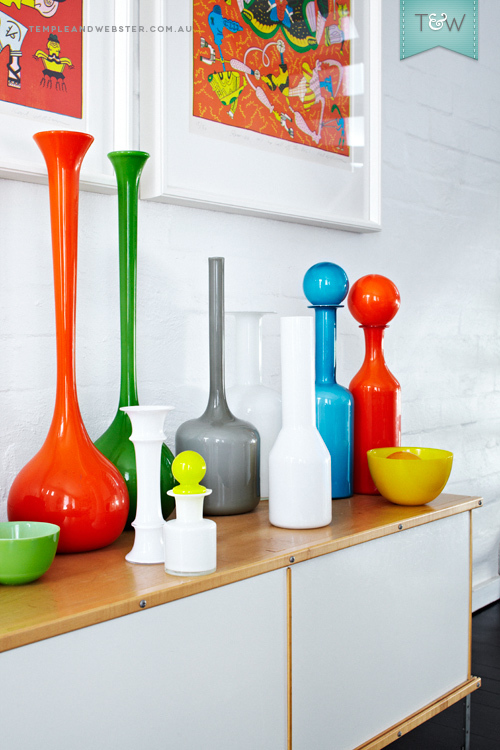 Orange accents in the home of Sophie Tatlow & Bruce Slorach of Utopia Goods. Image - Denise Braki.
Orange:
The energetic lovechild of red and yellow, orange is playful, optimistic and sociable. Its warmth makes it ideal as an accent colour for living and play areas. Did you know Alexander the Great washed his hair in saffron to keep it a lovely shiny orange colour?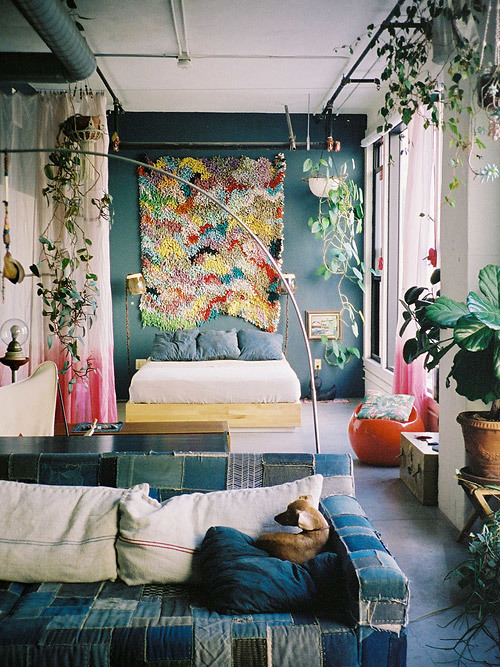 The LA loft of Adam Pogue, via the Old Brand New blog.
Blue:
The colour of the sky and the sea, blue brings a sense of calm. Blue is considered the colour of the mind. Where red provokes a physical reaction, blue only affects us mentally, relaxing the mind and aiding concentration. Blue is a great all-rounder that can be used anywhere in the home.
Find more inspiration for bringing colour into your life in Shannon Fricke's book Sense of Style: Colour, available via her website.