Features:
Materials: Oxford fabric, polypropylene plastic
Includes: 1 x Christmas garland storage bag
Durable material
Convenient way to store the Christmas tree until the next holidays
Fits all Temple & Webster branded 270cm Christmas garlands & 60cm wreaths
Shopping for a business?
Join our Trade+Commercial Program today to access exclusive trade pricing.
Overall 60cm H x 60cm W x 16cm D
Overall Product Weight 0.195 Kilograms
Features
Product Type: Decoration Storage Bag
Colour: Light Grey
Primary Material: Fabric; PlasticPrimary Material Details: Oxford fabric, polypropylene plastic
Box Contents: 1 x Christmas garland storage bag
Care Instructions: Wipe with a clean cloth
Country of Manufacture: China
Warranty
Product Warranty: 2 years
As per T&W return policy we unfortunately cannot accept returns of this type of product. For a full list of product categories excluded from "change of mind" returns please see our full returns policy
See something odd? Report it here.
Reviews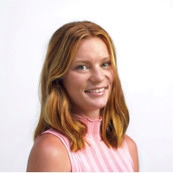 T&W staff say
This storage bag is so handy! It makes packing up from christmas day so much easier - it can hold a wreath or a garland!
Kelly, Temple & Webster
Incentives may be offered to verified buyers to write honest reviews.
If you've purchased this item we'd love for you to tell us what you think.
Write A Review 
When you buy a 60cm Christmas Wreath Storage Bag online from Temple & Webster in Australia, we make it as easy to have it delivered to your home in Melbourne, Sydney or any major city.If you have any questions about your purchase or any other Christmas Decorations for sale, our customer service representatives are here to help. Whether you just want to buy a 60cm Christmas Wreath Storage Bag or shop for your entire home, Temple & Webster has everything you need.