With temperatures dropping and there being nothing more appealing than a cosy night in by the fire, home interior trends are taking a more comforting turn. We checked the trend forecast and share how people will be decorating their homes this winter.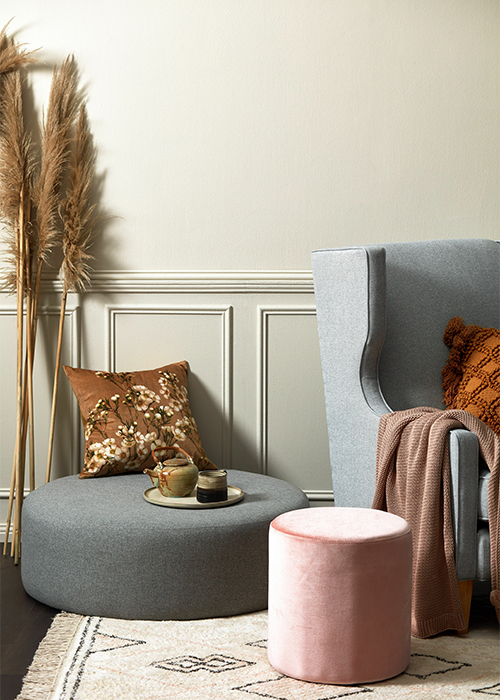 Mother earth's embrace
Over the last year, there's been a major increase in the amount of time people are spending online or on their devices, so it's no surprise that there's a collective yearning to get back to nature. True browns and tans are the hero colours of the moment, but with the encroaching cold, we're seeing a turn to warmer and sunnier supporting colours like amber, mustard, peach and rust. Natural and tactile materials such as hides, ribbed knits, carved wood and gritty stoneware, as well as handcrafting, are being highlighted, with rope and knot detailing coming to the forefront of this trend. It's all about rugging up and snuggling in with those you love, so everything is made for two.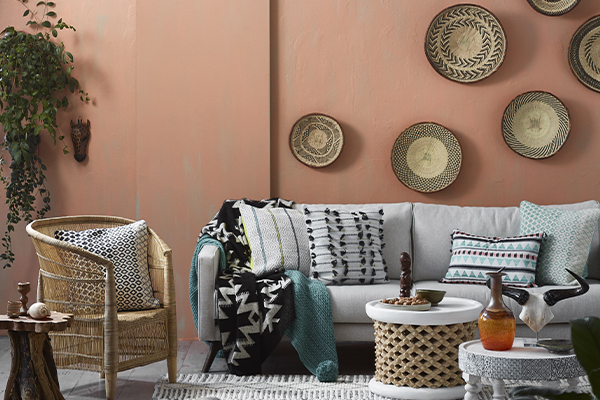 Global styling
Seeing as a lot of people are stuck far from family and their home countries, there has been a desire to bring pieces of national culture and identity into living spaces. This is being expressed through woven natural fibres in
rugs
,
baskets
,
wall hangings
and
furniture
, as well as heritage crafts and motifs from people's individual cultures. Colouring is wholly unique to the culture being represented, with champagne evoking French feelings, lime green and turquoise lending themselves to South-East Asian design, and emerald and gold reminiscent of tropical destinations. More is more where global styling is concerned, take this concept and run with it to feel positively transported.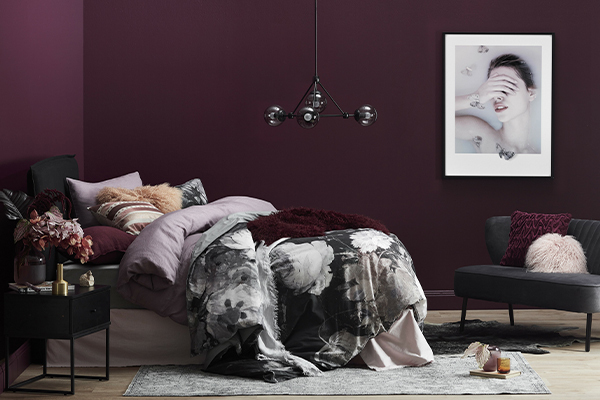 Escapes into dreamland
Usually when we talk about escapism, it's to different places in the world, but this winter, it takes vision in a new, almost celestial way. Imperfection and unexpected shapes are heroes and the otherworldly experience reigns supreme. Bulbous and fluid furniture shapes, as well as abstract patterns and wobbly
sculptural pieces
, are set against a moody backdrop of deep backgrounds and dusty highlights. Picture a dark, roiling sea with soft, sunset tones melting through like watercolours. It's minimalist and moulded, with carved wood, frosted glass and papier-mache textured materials mixed in. This trend lends itself to mediation and ritualistic practices, daydreaming and reconnecting with one's spiritual side.