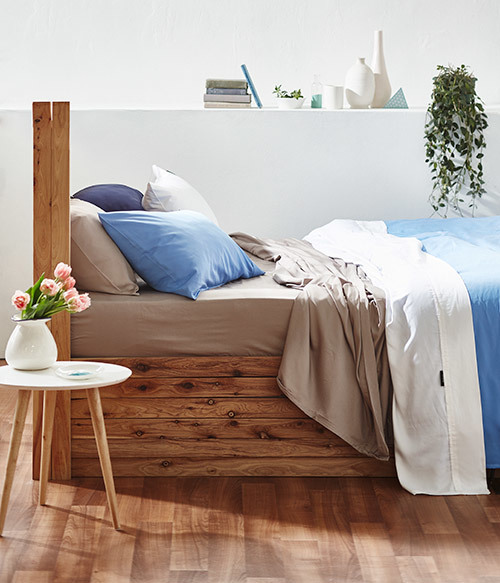 The more we learn about bamboo, the more it seems like the fibre of the future.
First up, the part you already know: bamboo fibre is soft. Super soft in fact, with a beautiful drape and a smooth finish that some have compared to silk. So it's already winning points on the comfort front.
Next, the part you may not know: bamboo is a sustainable and environmentally friendly crop. It grows quickly, renews itself naturally, and doesn't require the use of fertilisers or pesticides. More points for eco-credentials, then.
Many of its other qualities will also appeal to those who are looking to keep their home naturally beautiful. Bamboo fibre is anti-bacterial, resistant to dust mites and mould, and great for people with allergies. Tick, tick, and tick.
And did we mention that bamboo is naturally moisture wicking, and even more absorbent than cotton? The two fibres – bamboo and cotton - are often combined to produce bed linen that works all year round, and towels that dry up fast but still feel silky soft on your skin.
In the end, comfort is what matters most, and the beauty of bamboo is that personal comfort is combined with sustainability and the health of the planet. And for us, this puts bamboo at the top of the class.