Did you know that Temple & Webster offers design services under its Trade & Commercial program? We don't like to do things by halves, so for one of our very first projects, we took on a refurbishment of the corporate entertaining suites at the SCG and Allianz Stadium for the Sydney Cricket & Sports Ground Trust (SCSGT).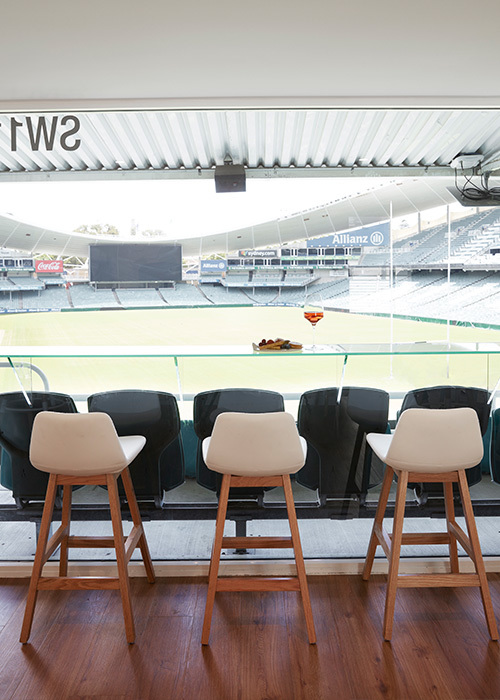 "We couldn't have asked for a better project to launch our design service," says Temple & Webster Commercial Director Lucy Sutherland. "We were able to bring together our team's creativity and design expertise, specifying finishes as well as product from our extensive range."
Says Johnny Naofal, SCSGT General Manager Facilities, of the brief: "We wanted a fresh look for our corporate entertaining areas, a design that lightened up the space and brought in new elements." Keeping line of sight for sporting events and concerts was crucial to the design, of course, as was incorporating the history of the SCG spaces.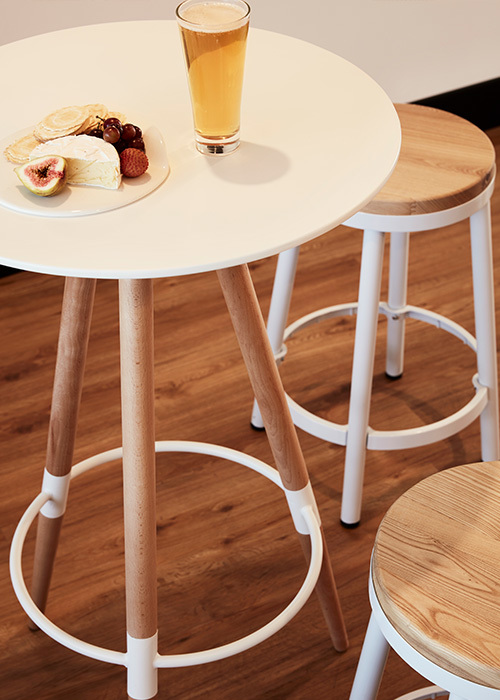 For this flagship project, Temple & Webster Head of Styling Jessica Bellef took inspiration from the latest global bar and restaurant design trends and created several looks before arriving at the final concept. "We drew on key elements that make great hospitality environments, focusing on statement lighting, feature tiling and furniture with strong lines," says Jess. Each design is cohesive and polished, without overpowering or distracting from the main attraction happening out on the field.
"We've found our clients spending more time in the corporate suites and watching from there, rather than heading out to the seats, " says Johnny. "The atmosphere's so much more inviting."
"The clientele of these corporate boxes includes many international guests, so we incorporated Australian coastal style without the clichés," adds Jess, "such as pendant lights that reference the shape of a stylised lobster trap, tiles with a oyster shell finish and clean colour palettes that evoke the feeling of fresh coastal air."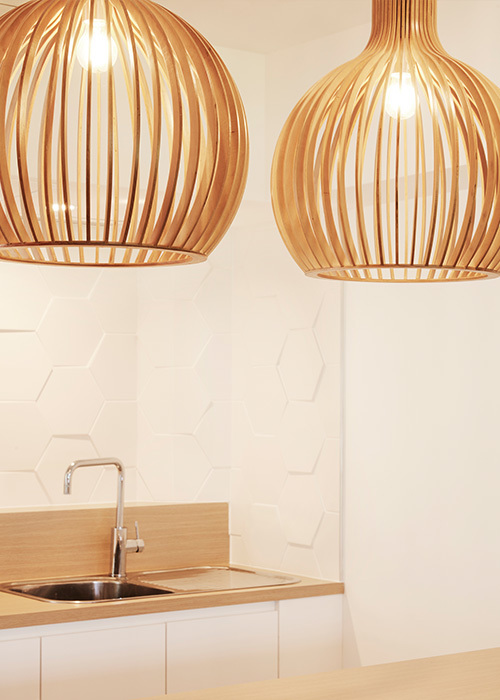 Temple & Webster Design Services also planned the refurbishment with longevity in mind, from the durability of finishes to specification of pieces from T&W's large range of commercial-grade furniture suited to high-traffic spaces. "The redesign is really functional as well as attractive," says Johnny, "from the lighting to the bench space for food and beverage service, even the location of the fridges."
The SCSGT is looking forward to working with the T&W Design Services team as they roll out more refurbished suites as well as some bar spaces. "We're so proud of the results so far, and create more spaces that will add value to the SCG and Allianz Stadium for years to come," says Lucy.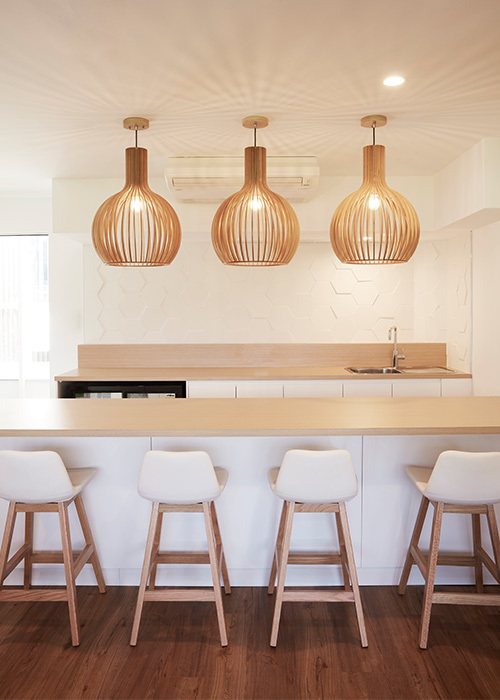 Learn more about Temple & Webster Trade & Commercial Design Services at:
https://www.templeandwebster.com.au/trade ›