The house is looking festive, the Christmas spirit is in full swing and the countdown has well-and-truly begun! Whether you're hosting Christmas day, or planning a silly-season soiree, these checklists will guide you through decorating your Christmas table and filling it with delicious food. Just click on the links, or the lists themselves to see printable versions you can keep.
Prepare for the party
Figuring out how much food to order, when to buy it and exactly what you'll need for all those last minute Christmas guests can be tricky!
Download our handy checklist to help you prepare for the party
or click below for a printable version.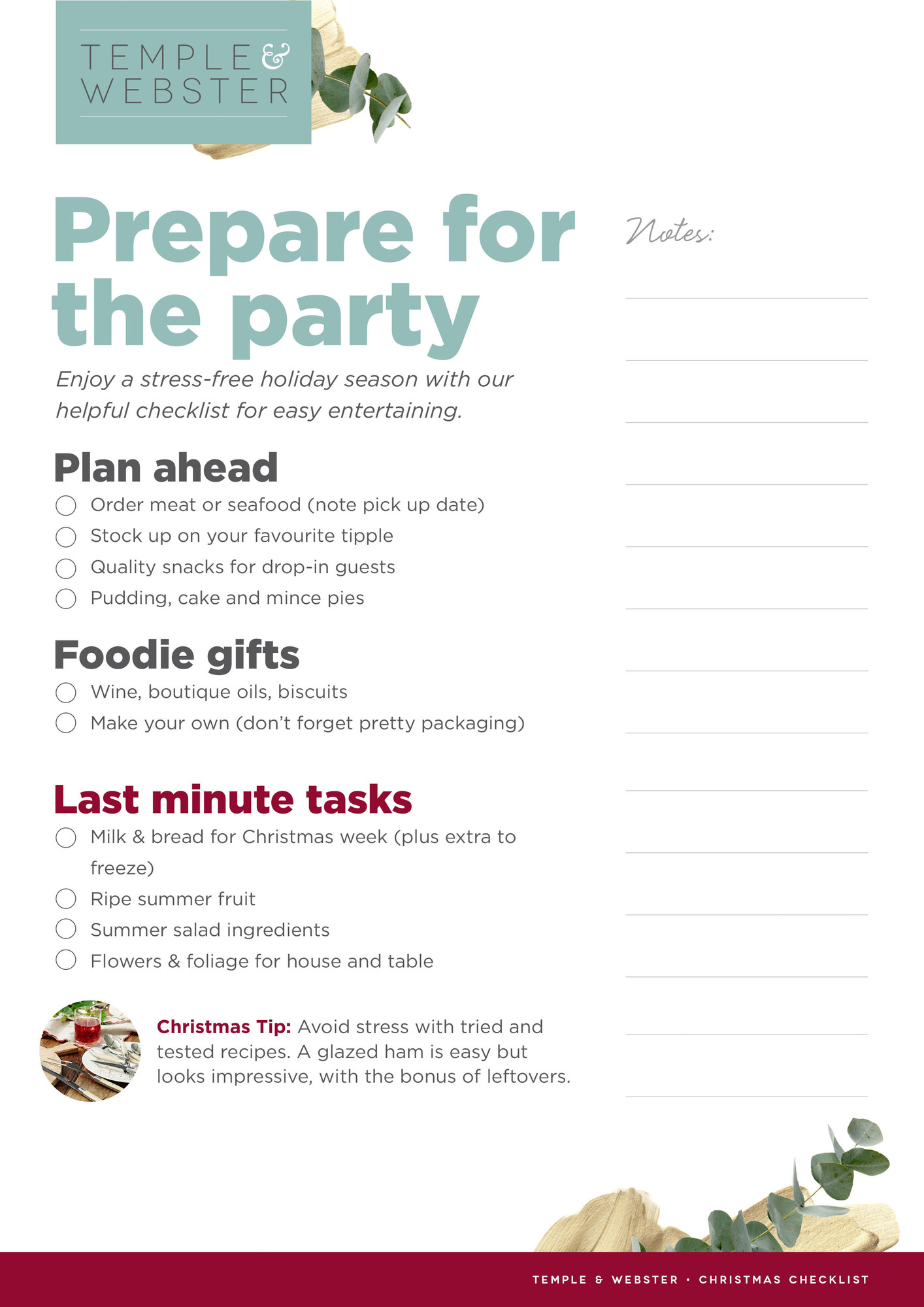 Decorate the table
Once you've organised your menu, setting the table with the
perfect selection of glassware and crockery
and dressing it in festive finery is the next order of business.
Download our guide to decorating the table
or click below for a printable version.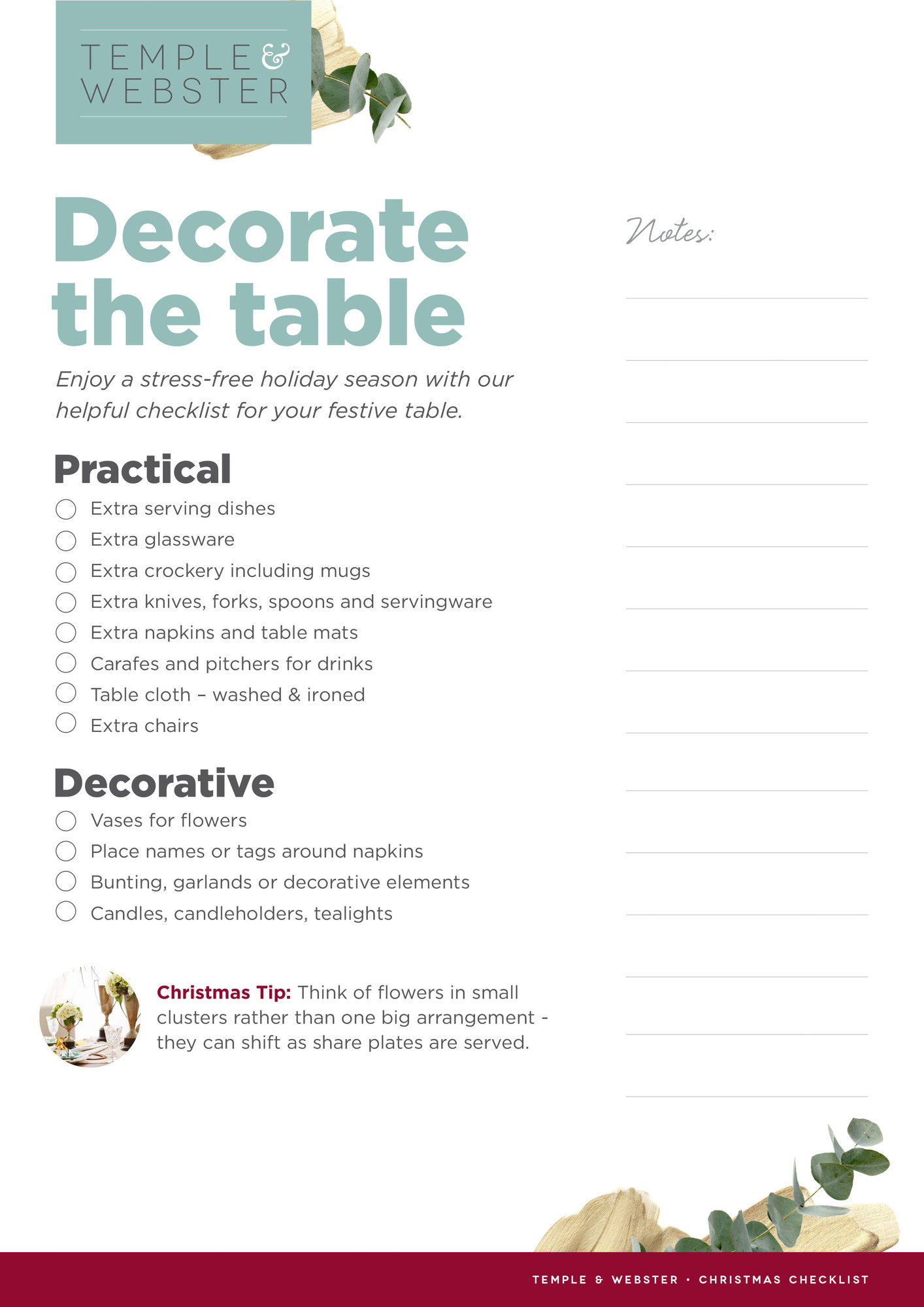 For more Christmas ideas, shop our Christmas House collections, follow us on Instagram and Facebook for lots of festive content and make sure to check out our 2016 Boho CoMo Christmas Pinterest board.