There's no time like the new year and its motivational spirit to get organised. In this series, we take you through the top tips to keep everything looking neat and tidy, kicking off with the most lived-in space in the home.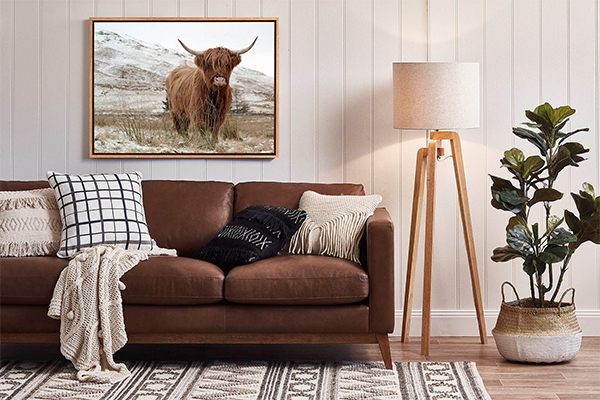 ​
Analyse your clutter
Sometimes clutter is not a result of a lack of places to put your things. If your
cushions
are always left strewn around, address the behaviour. It's important to have a space for these items and then re-train everyone (yes, even the kids) to put them in their proper place. Use a large
basket
to store
throws and blankets
or a
decorative tray
to organise
coasters
and remotes. If you're running out of space at ground level, consider floating
wall shelves
to balance out the room.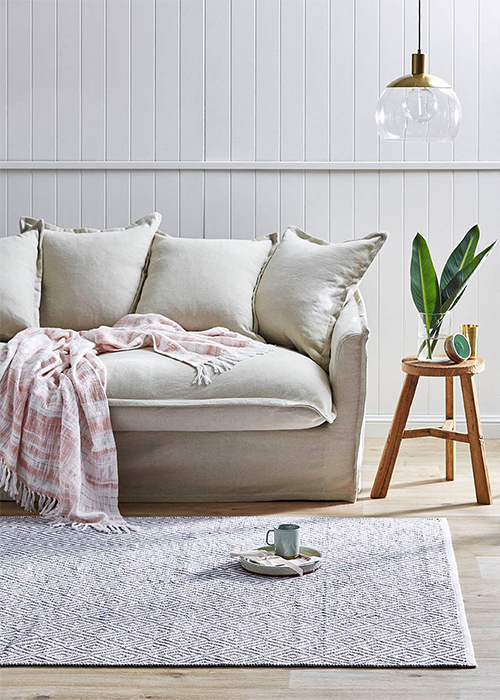 Make it a foreign-item-free-zone
The living room is one of those areas that seems to accumulate every family member's possessions. Shoes, jumpers, books, board games and toys all seem to end up in the living room after use and forgotten about. Take a look at what doesn't belong there and set some ground rules for the entire family to return what's theirs to their rightful homes.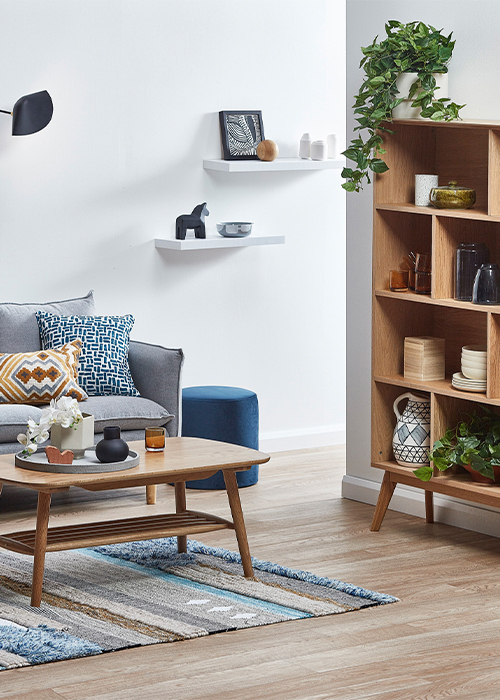 Get in line
A quick and easy way to make everything seem more organised, without really doing anything, is to line everything up. All the knick-knacks and decor that you have on
bookcases
and
sideboards
can be easily rearranged to look purposeful.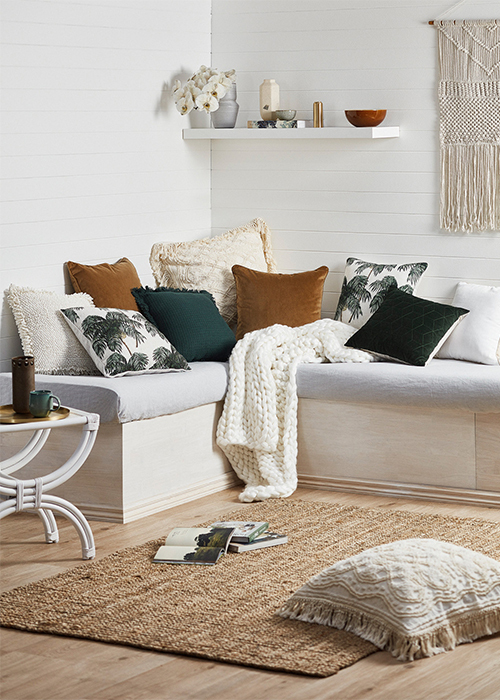 It's always time for spring cleaning
There's never a bad time to go through your belongings and reassess what's actually important to you (i.e. what sparks joy a la Kondo style). Completely empty your cupboards and drawers one by one and start a donation pile. Old games that don't work anymore or haven't been played in years, scratched DVDs (do we even need DVDs now?) or redundant remote controls can all be removed to make space for the things that are still in use or important to you.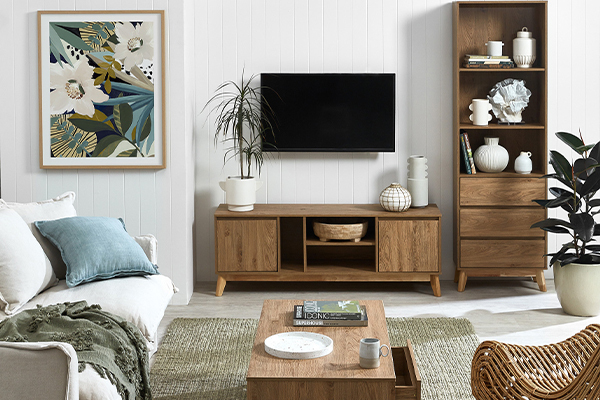 Create zones
A typical living room should have a lounging zone, entertainment zone and a display zone. All items used for lounging such as throws and cushions should be kept around the sofa, whether you use baskets to store these, or have a gas lift sofa with inbuilt storage.
Storage ottomans
are also fantastic double-duty investments for the living room. Organise gaming and electronics in the
entertainment unit
, grouping wires with cord and ideally concealing them for less clutter. For bookcases or display shelving, choose a dedicated wall and keep all reading materials and decor arranged within the shelves, aligned for a clean look.