Varying from iridescent gold to earthy brown, amber brings boldness and vitality to spaces. Named after the tree resin, amber can vary from yellower versions with flecks of gold, to earthier oranges and browns. Throughout history, natural amber was associated with magic and spirituality. Its warmth promotes safety and happiness, while its brightness energises and inspires confidence and boldness, making it a perfect colour for living rooms and home offices.
As amber is a form of orange, it has elements of red and yellow, so in theory, any other colour that has red or yellow will work nicely with amber. As it is such an intense colour, you only need a little bit of it to make a statement, and remember the material and light will affect how the colour appears in your space so, for instance, amber velvet fabric will appear more brown, while amber glass will have gold tones.
Here, we've turned to nature's colour palette for inspiration. Think ink-blue skies, lush tropical forests and pink sunsets.
Amber and plum
Mysterious yet grounding, the saturated tones of plum offer a sense of rest and slumber when paired with lively amber. Allow this decadent combination to shine through soft furnishings, such as sumptuous velvet cushions or linen throws.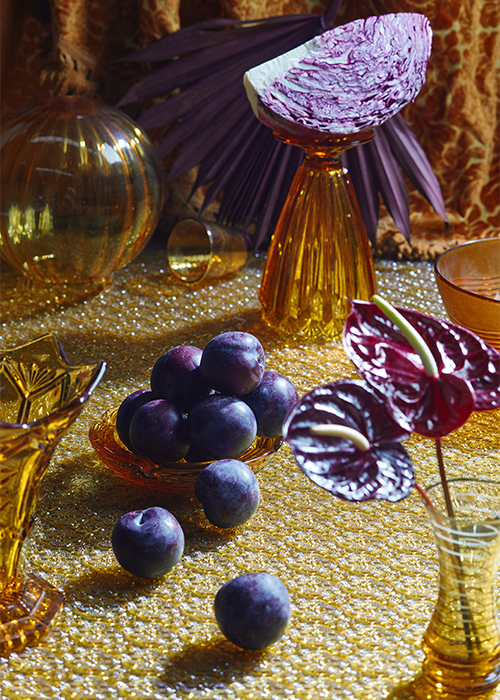 Amber and citron
Citron is an invigorating and refreshing colour, especially when combined with amber. Citron and amber both have yellow bases and this commonality helps them blend beautifully for a tropical aesthetic. Welcome this combination into your home with faux plants in amber-coloured plant pots for a fresh and rejuvenating feel.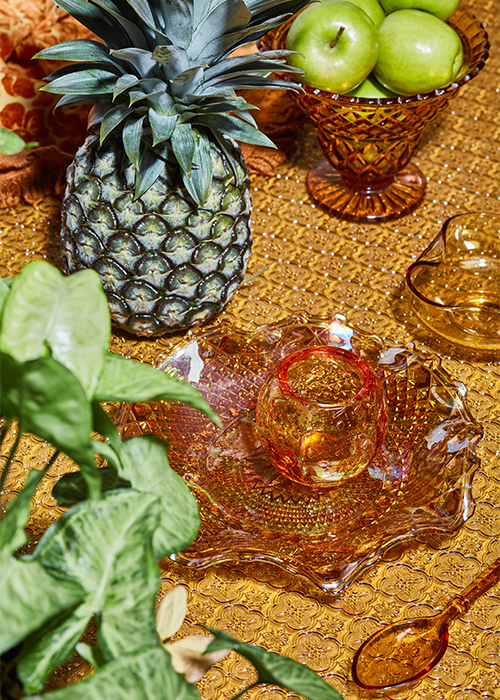 Amber and cerise pink
It's a lively statement but with amber and pink both having red in them, it still works and makes for a dynamic and powerful colour combination. Try adding this duo through bold and abstract artwork to invigorate your walls.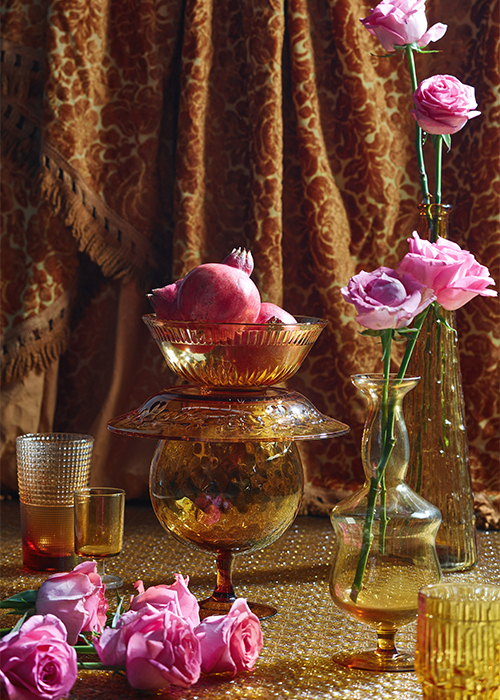 Shop our
amber collection
now.