Indoor
plants
are a great way to add life and fresh air into your home, but once you dip your toes into the plant-parent waters, a once tame plant affair can turn into a full-blown obsession. So what do you do once your home is overrun with little green babies? We take you through the innovative ways people are showing off their greenery so you can find your own plant style.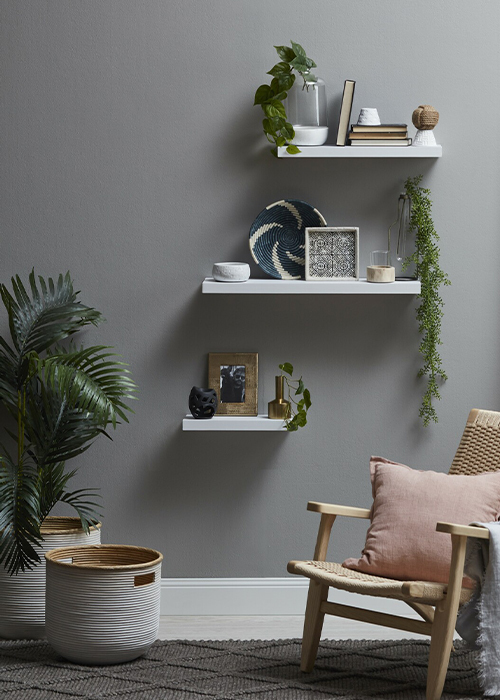 Styling plants on a shelf
There are a few ways you can display your plants on shelves and you can mix and match them to suit your personal preference. Line up some of your favourite pots on
wall mounted shelves
, keeping in mind their access to sunlight. If wall mounted shelving isn't an option for you, create vignettes on a
bookcase
, scattered between books and ornaments to show off your style. If you opt for an open-shelved bookcase, you can also wrap trailing plants around the structure for a living jungle look. You can create a similar look with a
decorative ladder
.
Window sills are also a great way to create a shelf moment without any hard work. This is a particularly great idea for the kitchen; make a little herb garden along the window in either a long skinny planter or individual pots, perfectly placed to soak up the sun.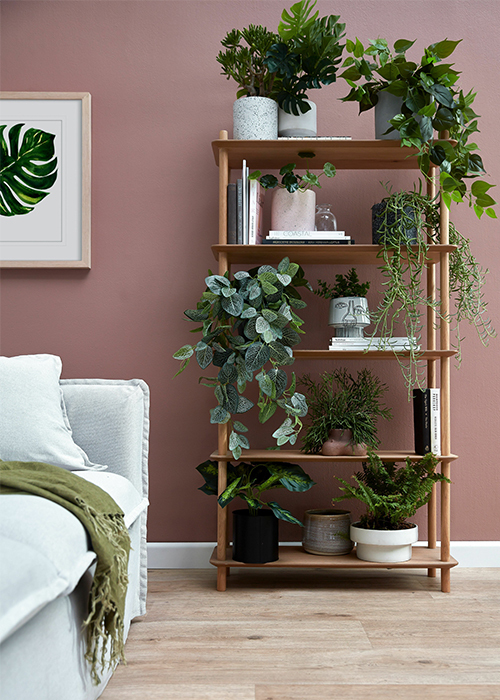 Hanging plants
When you run out of shelf space, don't despair. Hang your plants up high, either from
curtain rods
or by attaching S hooks to your ceiling. With macrame plant hangers and an array of
hanging holders
coming into vogue recently, you can create small clusters in corners or singular striking moments anywhere in the home.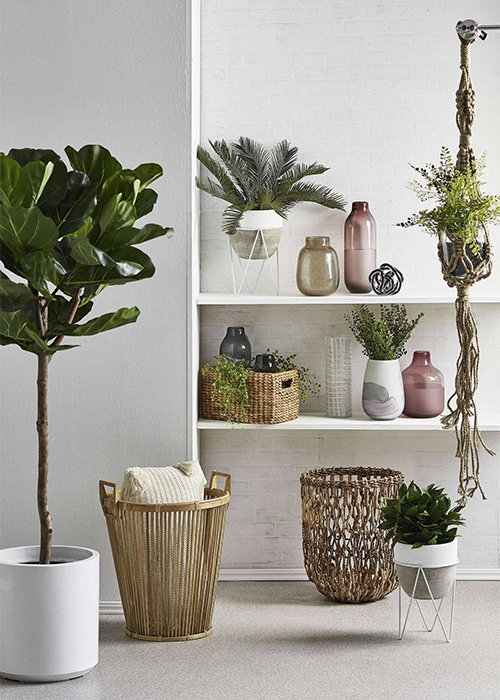 Create a wall feature
There's no need to settle for traditional artwork to decorate your walls, let your plants shine by giving them their own feature. There are plenty of ways you can make a personalised feature wall, but here are a few options: weave climbing plants or vines over and around decorative
wall hooks
, remove the glass from a set of deep
picture frames
and insert plants with lots of foliage between the backing and the opening, or simply install a few wall-mounted
boxes
at varying heights and let the greenery overflow.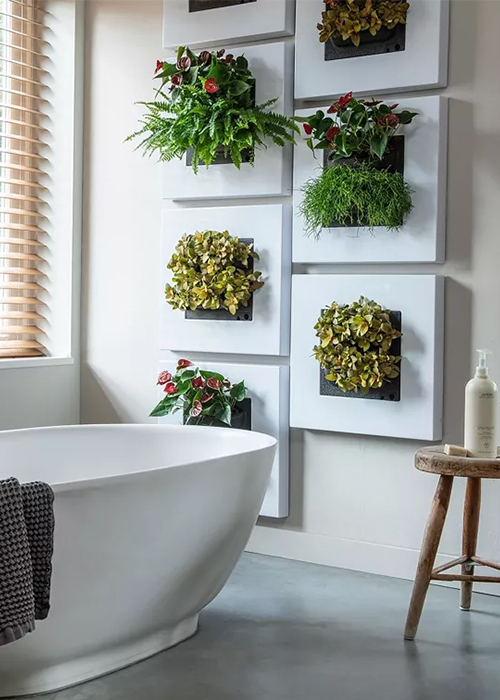 Image via gardeningetc.com
​
Make your plants the centre of attention
You put thought and care into selecting and maintaining your plants, so show them off. Create a beautiful centrepiece for your
dining table
with a large arrangement; just make sure it's easily moveable so you can still put food on the table and you're not craning around it when dining with guests. Or, display them in pride of place above your
bedhead
or on the
bedside table
. Trailing plants work well here and will instantly liven up your bedroom, bringing fresh air and feelings of lightness into a space that can sometimes become musty.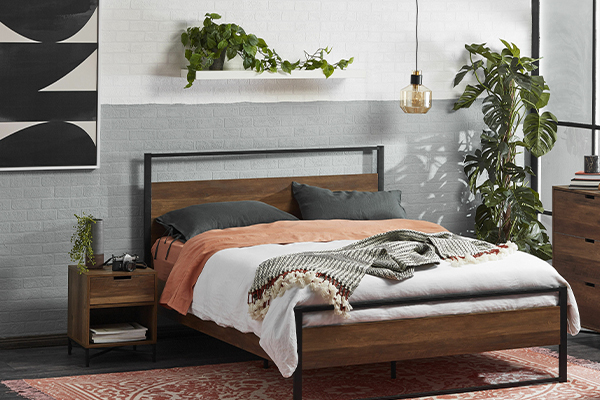 Think about spacing and levels
For larger pot plants, there's more to styling than just dropping them in a corner on the floor. Play with different
pots
or
baskets
with stands at varying heights, or even use a
bar cart
to create dimension (with the added bonus of it being easily moveable for optimal sunlight). If you love the look of tall, luscious plants, use them as room dividers to create personalised zones in large, open-plan rooms.
​