Whether you've just moved out and are looking for your first
Christmas tree
or the existing family tree is looking a bit dishevelled after its year-long attic/garage/ storage room nap, it can be hard to know where to start. We break down how to find the perfect Christmas tree to suit your space, budget and style.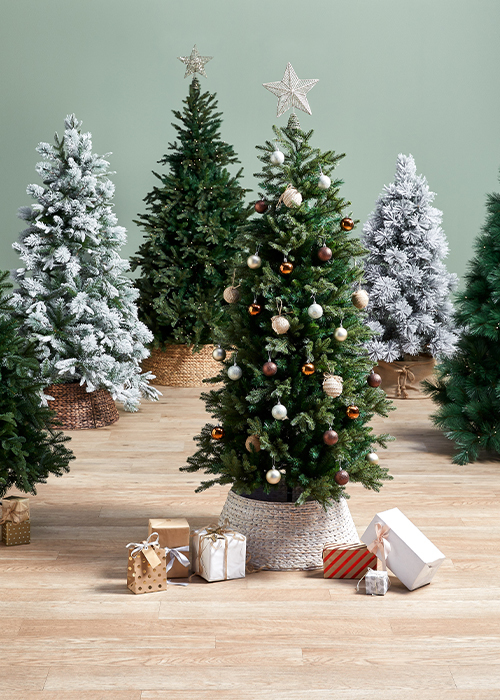 Filtering your search
First and foremost, decide on your budget and the most suitable size of Christmas tree for your space. When shopping in the
Christmas Trees category page
on our app, tap the slider icon in the top right-hand corner to open the filters. This will allow you to filter by tree height and price range, as well as colour, special offers, features including pre-lit trees or trees that come with stands, as well as the trees that are rated most highly by our customers.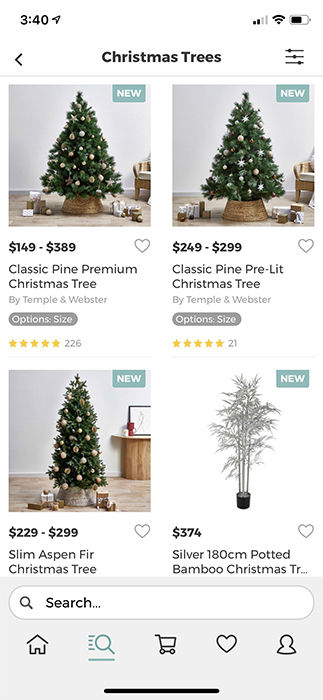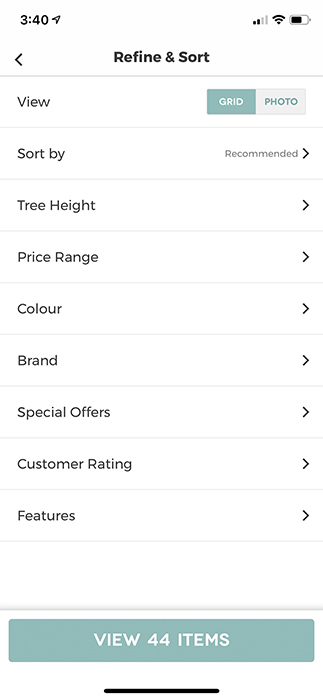 Below is also a handy guide so you can see our range of Christmas trees at a glance to determine the ideal look, style and height. We've also indicated which of these styles are available pre-lit to make decorating easier.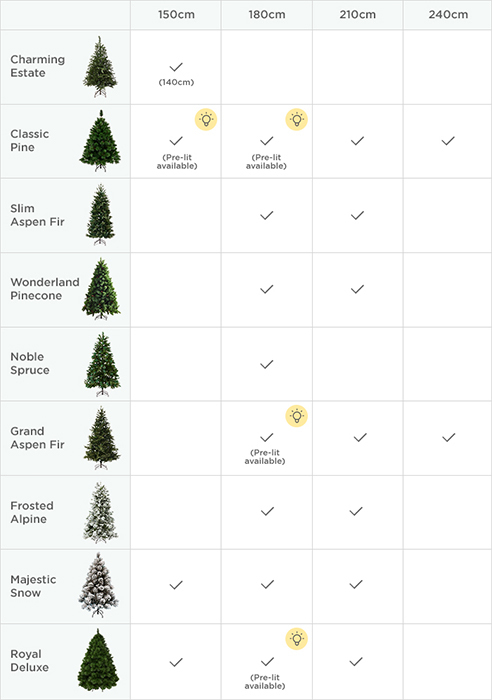 What to consider when buying an artificial Christmas tree
Height
At the very least, you want a 15cm distance between the top of your tree and your ceiling. Make sure to account for a decorative topper, as this will add to the overall height, so your tree and ornaments don't get squished or damage your ceiling.
Included decorations
If you're not one for decorating or just like to save on time, pre-decorated or
pre-lit
Christmas trees are a great option. Just pull it out, assemble, and you're good to go. If you enjoy the tradition of decorating with family, go for a more basic tree that you can dress up to your heart's desire.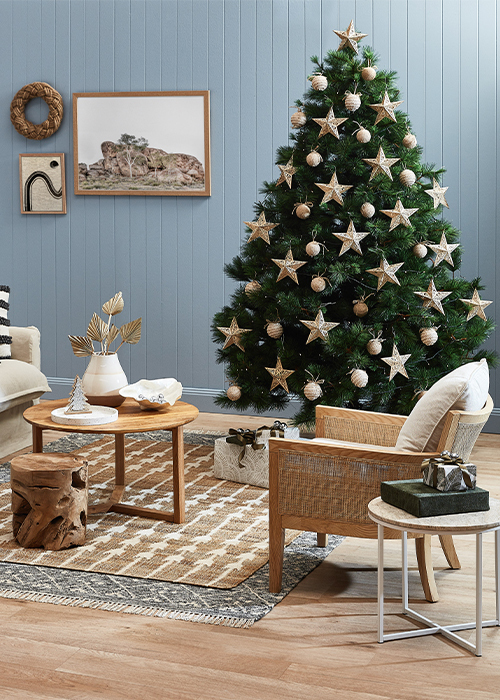 Realism
The material type and density of pine tips determine how realistic your faux Christmas tree will look when set up and fluffed out. The greater the amount of PVC plastic tips compared to the height of the tree will give you an indication of how full you can expect the tree to look. It's important to note that a 'slim' tree does not necessarily mean less full, but rather that the branch lengths are shorter.
Fluffing your tree
Once you have assembled the base and trunk, make sure you fluff out the tips before attaching them to the trunk so you get a nice even fullness. To do this, separate the tips from each other and angle them away from the centre of the branch. A good tip to allow for easy decoration hanging is to also angle the branches outward and slightly upward from the centre of the tree.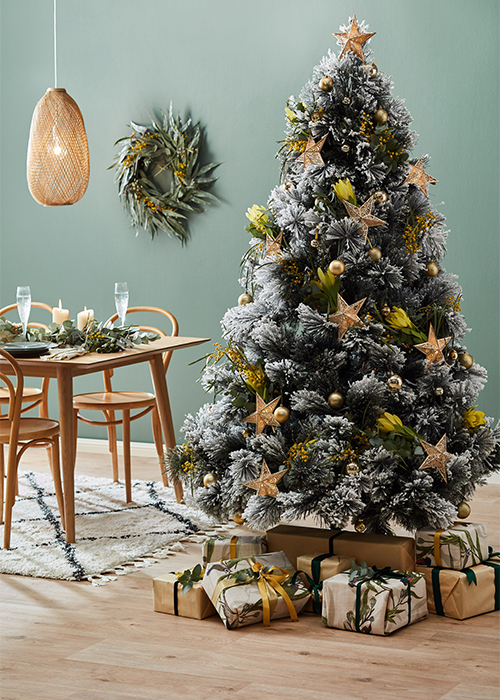 Christmas tree styles
Traditional
The first tree that pops to mind when thinking of Christmas trees, traditional trees have the classic, full-green-pine look that you associate with real pine trees. A blank canvas, they give lots of decorative flexibility and will suit any style of home.
Flocked
Flocked trees usually take the shape of a traditional tree but have the appearance of being covered in snow. They add a little more northern-hemisphere Christmas cheer to any space and provide a white base for decorating that lends itself beautifully to coastal and traditional decorative stylings alike.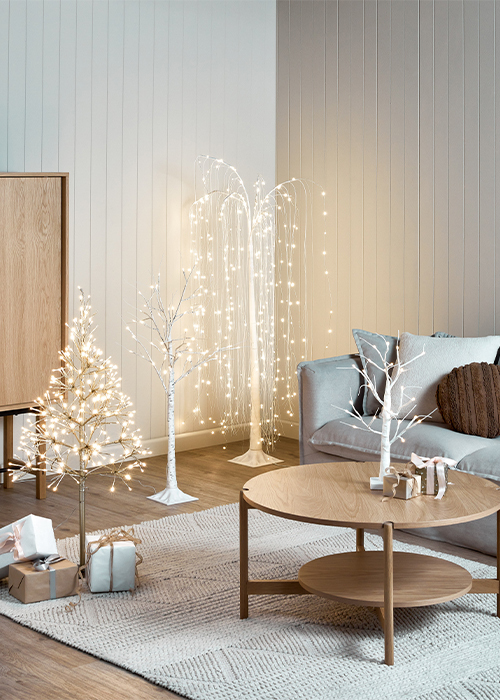 ​
Branch tree
The more contemporary option, a branch tree does not feature any foliage at all and can come in a variety of styles, from white to gold to light-up. They offer less room for hanging baubles but work well in minimalist spaces or as a visual break in a decor-heavy room.