Award-winning national home building company
Adenbrook Homes
tasked us with transforming their display space into a home to give potential residents the opportunity to imagine their futures in comfort and style.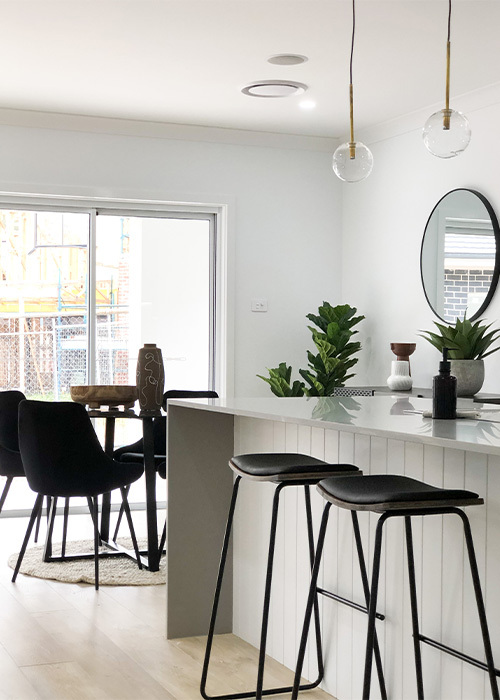 The refurbished kitchen and dining area
The brief was to curate furniture and accessories based on a 'global' style, so that wherever their residents may come from, they might feel a sense of 'home'.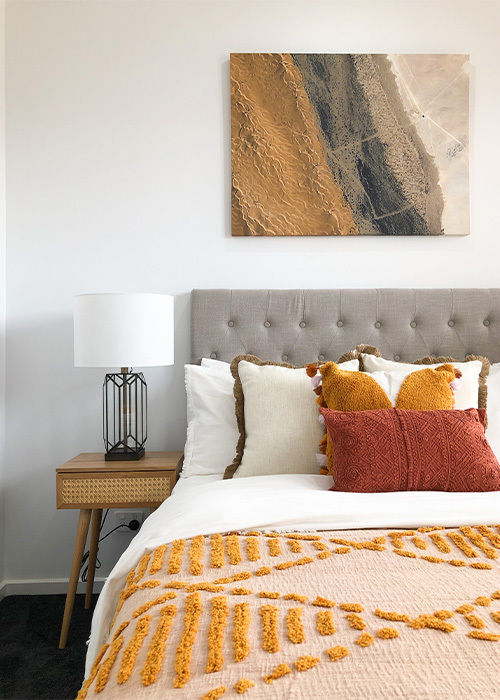 The warm tones of one of the bedrooms
Starting with a blank, bright and neutral canvas, we turned the space into a 'global escape'. Earthy rusts and mustards, reminiscent of a Moroccan souk were used to add warmth, along with brass accents. A touch of greenery completed the look and added welcoming freshness to the space.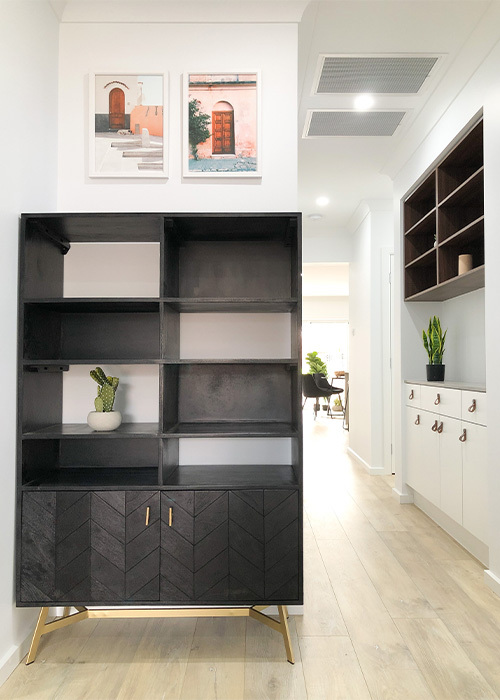 The updated hallway styled to maximise storage
Through the styling of furniture, accessories and art, the space felt welcoming with a ready-to-move-in feel.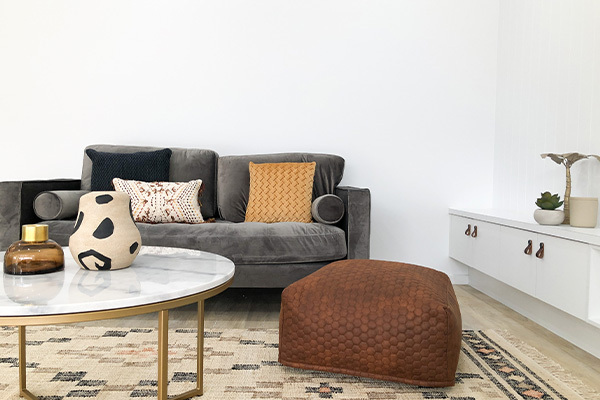 The clean and comfortable living area
"
Working with the Temple & Webster Trade and Commercial team for our latest display home project has been absolutely fantastic! From initial concepts and product selection through to delivery, installation and styling, the team have been outstanding. They thought of everything – even rubbish removal! Any out-of-stock product was quickly replaced and maintenance issues were promptly rectified. We are absolutely thrilled with how the T&W furniture and decor show-off our display homes.
"
- Elle Lindemeier, Pre-Construction & Interior Design Manager, Adenbrook Homes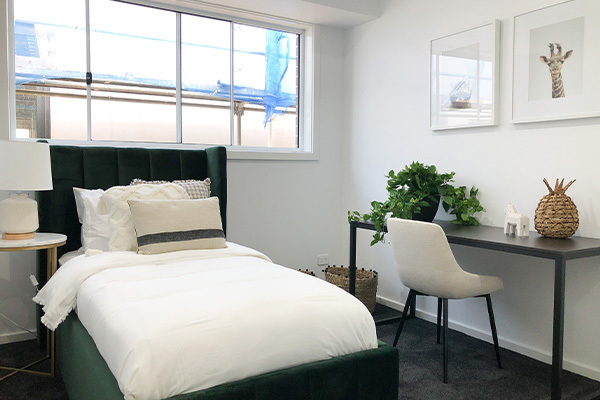 A second single bedroom with a workspace