With 2020 finally behind us, it's time to turn our focus to the future. Here, we share some of the upcoming interior trends for 2021, including the latest colour palettes and decorating styles so you can get a jump on all the hot new looks.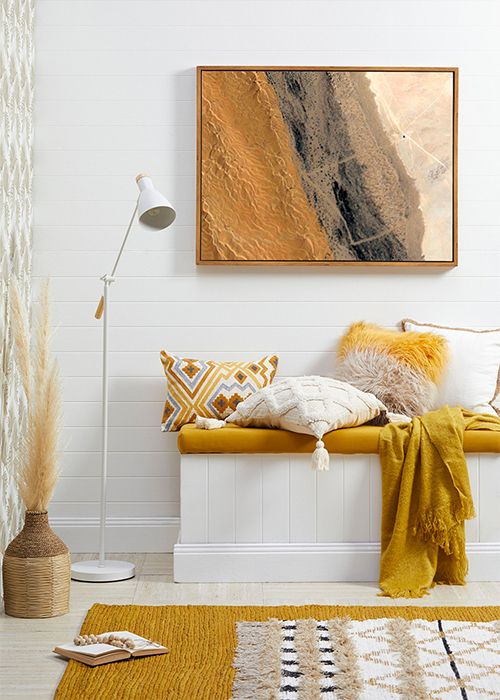 2021 colours
This year, there will be a big shift into reconnecting with the earth and nature in all areas of interior styling, as well as a desire to bring happiness and fun into the home after a dull 2020. When it comes to colour palettes, this means that we'll be seeing more neutral and toned down walls with brightness and joy shining through vibrant
decor
and
furniture
. With Ultimate Gray and Illuminating (a bright yellow) as
Pantone's colors of the year 2021
, you can bet that we'll be seeing a lot of cool-toned schemes with pops of yellow. You can also expect to see more jewel accents, with vivid aquas and rubies stepping into the spotlight.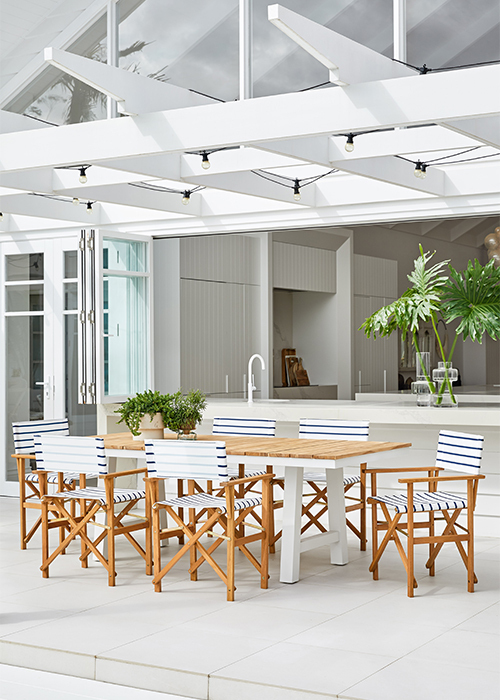 More defined zones for work and play
Seeing as people have been cooped up inside a lot of the past year, we've seen open planned architecture really pick up with importance placed on the flow into outdoor areas. While the lines between indoor and
outdoor
are being blurred, zones within the home are becoming more defined, as we try to keep our
work
and home lives separate. Bedroom oases and spa-like bathrooms are also on the rise, with people wanting to create self-care and meditation zones. We're also seeing new and innovative ways to get physical this year. Think recreation rooms that step outside the parameters of a
home gym
, where rock climbing walls and trampoline workouts reign supreme.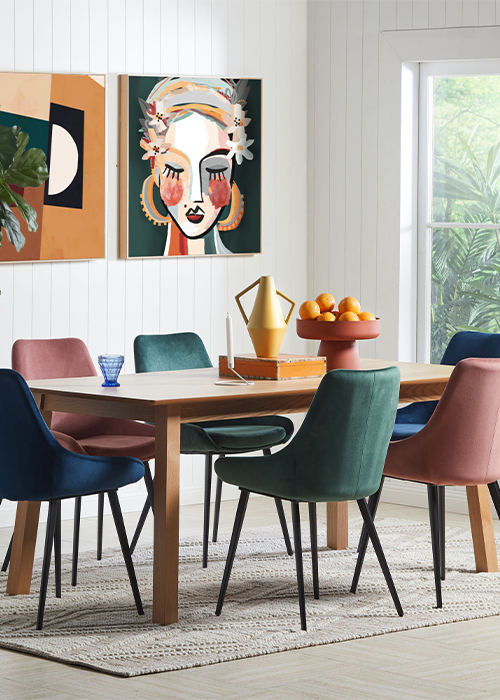 Personal and joyful decorating
Homes should always be a reflection of the people living in them and 2021 is all about creating spaces that aren't just personal, but also joyful, whether it's a
gallery wall
of eclectic
wall art
, vibrant feature walls, or
ornaments
in weird and wonderful shapes that make you smile. We're seeing a lot of style blending this year too, with grandmillenial styling at the forefront, mixing modern design with the decor you might expect to see in your grandparents' home. Let's also not forget the push to be more eco-conscious, which will develop thorough intuitive biodesign and the addition of items that promote recycling and healing.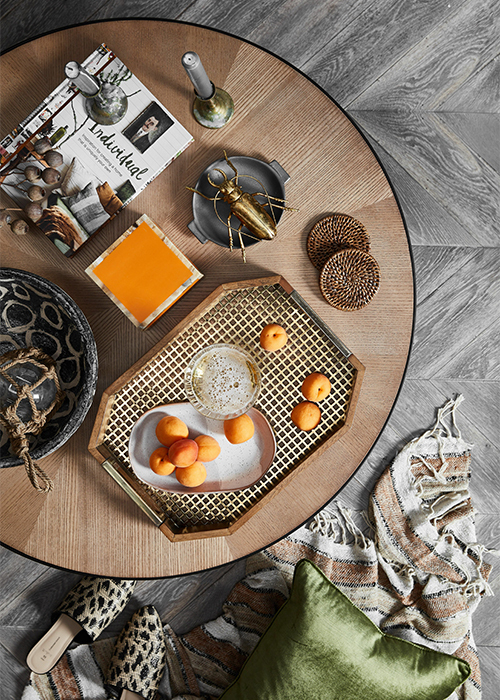 More DIY, more rustic, more natural
With people spending more time around the house and searching for things to keep their minds occupied, DIY craft and
renovation
projects are really taking off. This, mixed with the push for more natural materials and handmade items, means that we'll be seeing more macrame decor, imperfect ceramics, and knitted or woven objects. People are becoming more and more conscious of production processes, so ethically sourced and made products are also at the forefront of people's minds.