Our Trade+Commercial team specialises in curating furniture packages for your projects. Choose from our range of Ready-To-Order Packages, or request a bespoke option that can be tailored to fit your unique style. We understand each project is different, so our team will help bring your vision to life.


READY-TO-ORDER FURNITURE PACKAGES
Bespoke Packages & Add-ons
Do you prefer something a little more tailored to your space? Or maybe you're looking to add items to an existing furniture package?
Our qualified team of interior designers can help customise and design a furniture package bespoke to your space, style and budget requirements.
Working with you from conceptualisation to completion, our service and competitive trade pricing will help save you both time and money when furnishing your space.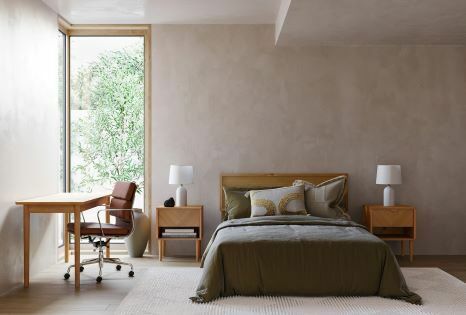 WHY CHOOSE US FOR YOUR furniture packages

Exclusive Trade Pricing
Access extra savings with trade pricing, bulk-volume discounts and trade-only promotions and sales.

Extensive Range
Our range of 200,000+ products means there's a solution for your residential or commercial space.

Furniture Packages
Choose one of our pre-designed packages or request a furniture package bespoke to your project.

Interior Design Services
Our team of interior designers can take briefs, conduct site visits and work with you on your project.

Consolidated Delivery
Receive all items on an agreed date. We also offer the option of long lead-time storage for new projects.

Project Management
Let our team oversee and manage the logistics, styling and installation of your projects.

Dedicated Support
Account Managers will assist with quotations, procurement, project briefings and partnerships.

Install Solutions
We offer delivery, assembly, installation, styling, and rubbish removal upon request.