This excellent faux Christmas tree has dense, dark green branches, and a perfect tapered shape. It comes pre-decorated with fairy lights, taking the headache out of untangling wires each year. They simply need to be plugged in for a twinkling effect. For the final touches, decorate your tree with baubles and ornaments, and get a beautiful festive feel.
Features:
Materials: PVC plastic, steel
Includes: 1 x Christmas tree, 1 x assembly manual
Easy to assemble & disassemble for storage
Comes pre-lit; automatically lights up once plugged in
Note: spreading branches is recommended for a fuller look
Shopping for a business?
Join our Trade+Commercial Program today to access exclusive trade pricing.
Tree 180cm H x 100cm W x 100cm D
Base/Stand 13cm H x 32cm W x 32cm D
Tree Trunk Diameter 1.9cm
Overall Product Weight 5.3 Kilograms
Features
Colour: Natural Green
Prelit: Yes
Stand Included: Yes
Primary Material: Plastic; MetalPrimary Material Details: PVC plastic, steel
Box Contents: 1 x Christmas tree, 1 x assembly manual
Care Instructions: Keep out of reach of children; contains small parts such as leaves, screws, & other accessories; do not pull the tree in case it falls over; keep away from heat source; avoid long periods of exposure from direct sunlight
Country of Manufacture: China
Assembly
Assembly Required: YesType of Assembly: MinimalRecommended Persons Required for Assembly: 1Assembly Details: Assembly instructions included with the product
Warranty
Product Warranty: 2 years
As per T&W return policy we unfortunately cannot accept returns of this type of product. For a full list of product categories excluded from "change of mind" returns please see our full returns policy
See something odd? Report it here.
Reviews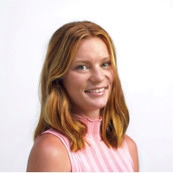 T&W staff say
Great value for money, with easy to use pre-strung lights.
Kelly, Temple & Webster
Incentives may be offered to verified buyers to write honest reviews.
If you've purchased this item we'd love for you to tell us what you think.
Write A Review 
When you buy a 180cm Cottage Green Pre-Lit Christmas Tree online from Temple & Webster in Australia, we make it as easy to have it delivered to your home in Melbourne, Sydney or any major city.If you have any questions about your purchase or any other Christmas Trees for sale, our customer service representatives are here to help. Whether you just want to buy a 180cm Cottage Green Pre-Lit Christmas Tree or shop for your entire home, Temple & Webster has everything you need.